When I was a university student, the air of people's living remained in towns all over Japan. It was in the early '80s just before Japan achieved its top economy, so-called 'babble.' Even though many construction sites for high-rise buildings were busy everywhere, at the same time people were still preserving the Japanese way of life, in which the base was 'respect for elders.' Because of this border time between the new age and old, despite the temptation of brand-new things creeping around, something organic of back streets' lifves in communities were yet a pleasure. They chatted each other in the streets over everything. In the activities, seniors were regarded as good role models, since they knew what younger generations didn't even realise. As well, old buildings and products managed to keep dignity in front of the proliferation of marvelous technologies.
That was my salad days so was spring time to begin blooming from a bud. Indeed, flowers coming out all together tell us of the highlight of spring in Japan. In repeated cloudy weather, the weak and light grows slightly stronger and stronger before faint landscapes are finally changed revealed.
I remember I was searching for a town, to take pictures capturing my identities as a Japanese, which has environments in which I was brought up. When I rode on a motorcycle in a long straight road along with the Japan Sea with sunset on my back, I felt I was a tiny insect on this land. Off the main road, in a distant vegetable field suddenly a beautiful young woman appeared as if she had been born from the soil. Those roads have gone, replaced by a highway. I witnessed this during a touring to the northernmost of Tohoku in July 2002; there I managed to meet a typical sense of the seasons, a 'yudachi' (afternoon shower) of summer, under an untypical seasonal typhoon ironically.
In my childhood, here and there were abundant nature with rivers without concreted banks now, and I would catch fish with bare feet and a net pushing the tenacious grass. As time went by, however, my original landscapes were gradually fading out. Not only Tokyo where my university is located but also my home city, Hamamatsu, as well as other local cities were dramatically changing, destroying tiny but interesting things which were the characteristics of Japanese culture. Torn-downed historical buildings and streets included precious piles of people's appreciation of Japanese culture. The Japanese spirituality was always with nature, that reflected on the feeling of 'wabi' and 'sabi' (beauties of simplicity and aging) and their composure. Japanese literature used to take the subjects in such attitudes of ordinary lives. These senses, represented in 'haiku' and 'waka,' are impossible to translate into other languages and are really Japanese language itself. Still, at that age I was feeling there might remain my home-like town somewhere, before finally finding everybody in Japan has his or her own home town merely in mind.
Surrounded by affluent products in and around houses to enjoy, people were still wanting something higher standard in '80s. Everything was unbelievable which had appeared to be truth until then. What I was interested in was nothing but expressing myself, influenced in my childhood by my father who was a newspaper reporter writing articles as well as developing and printing his photos in his office of our home. He was completely absent from raising my sister and me though. I was quite unsure about what our generation should believe in front of the eroding of good old days' virtue. Without any standard, however, Japanese society has been compelling us to suit with the old mould that I leant in the old days. In contrast to the Western perception of the world that was prevailing in Japan, my way of feeling and thinking was quite Japanese. Between the two extremes I tried to destroy and break through what we should follow: I attempted to break the rules of Japanese language writing poetry as well as taking pictures to convey my thought which was rather music than between the lines.
Ours is the visual and sound age. I was raised up with the development of TV and its programmes. So, instead of the meaning, at a glance I can feel what they want to say. It is a graphic perception. Similarly, Western popular music had a quite impact on my mentality mainly for its simplicity. Nevertheless, in a root level Japanese perception of the world is far from simplicity and rather perplexed. I had no aim to write and take pictures but wanted to confirm my existence, and to do so, as music can be sold, I was thinking I could make living. There was no role model for the coming new age, but seeking after the truth with Japanese language and photographs seemed to be promising. For there were still people who could realise the delicate shades of the meaning with literary performance environments such as the masterpiece theatres, the jazz coffee shops, the live houses, the artistic magazines, and so on.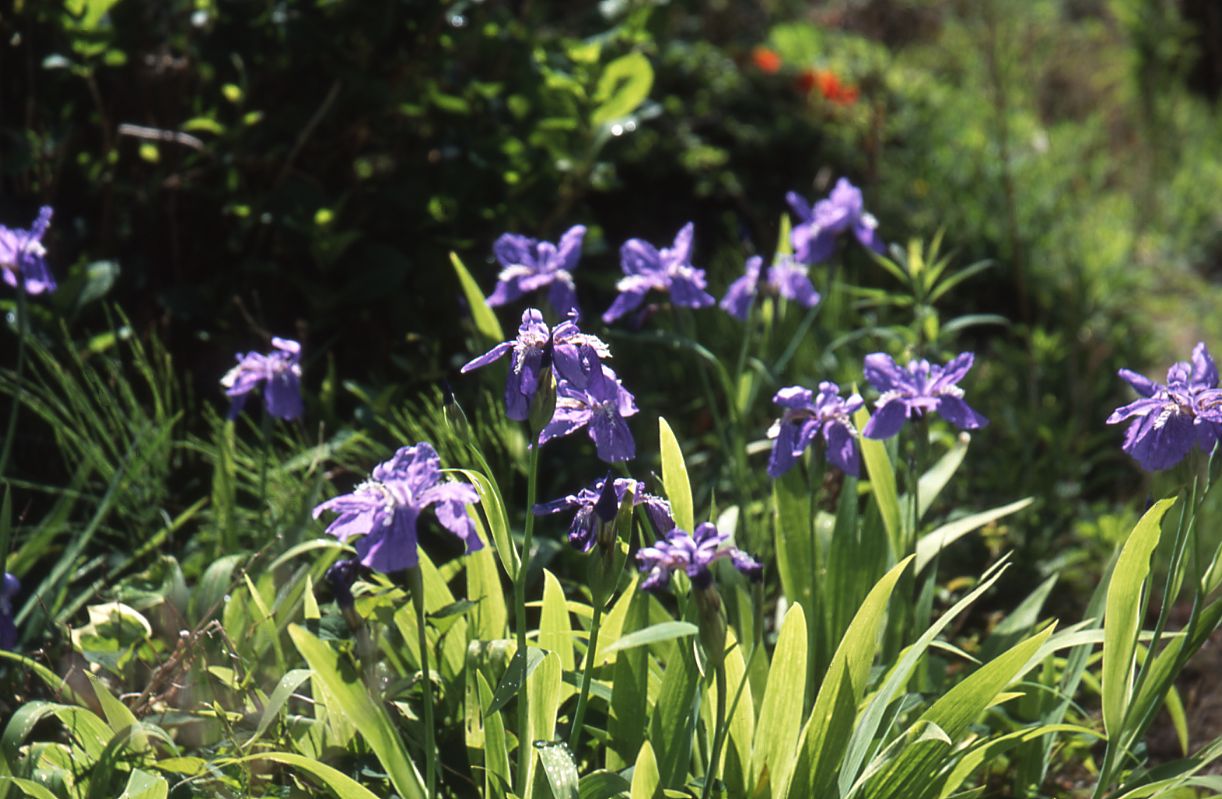 April, 2001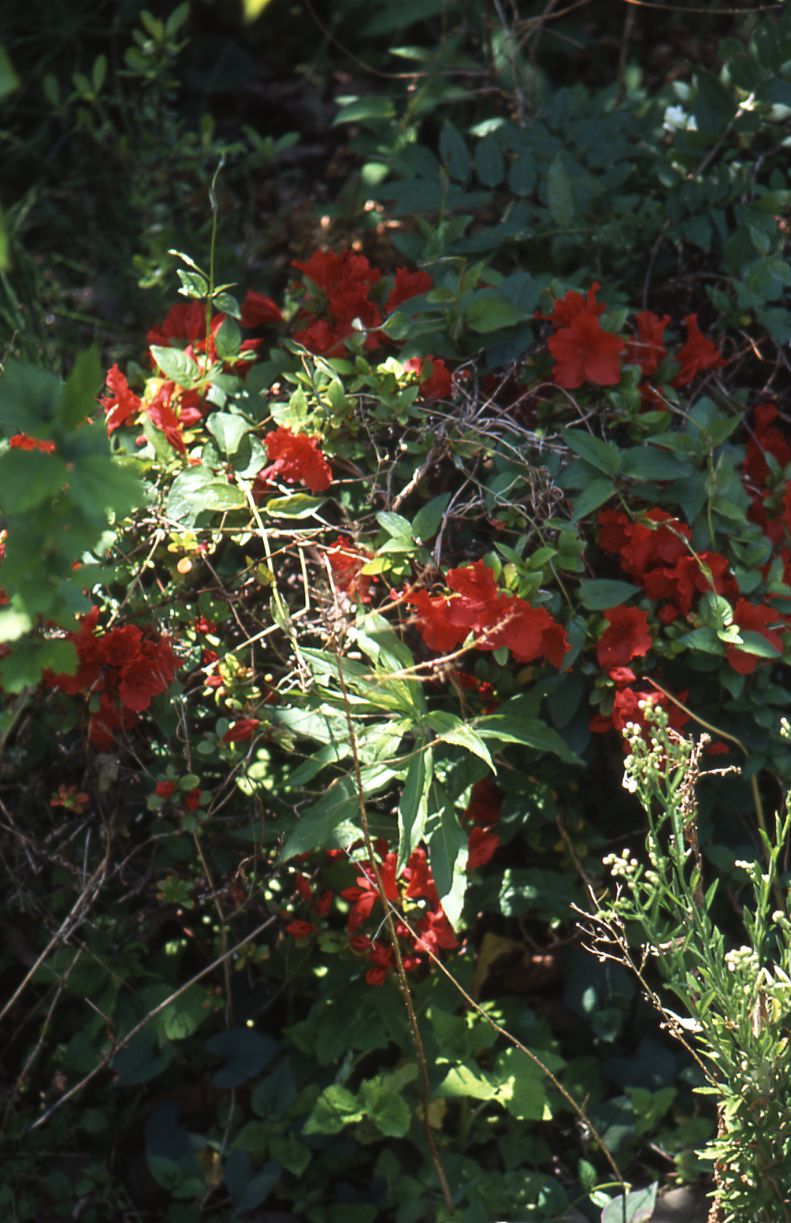 April, 2001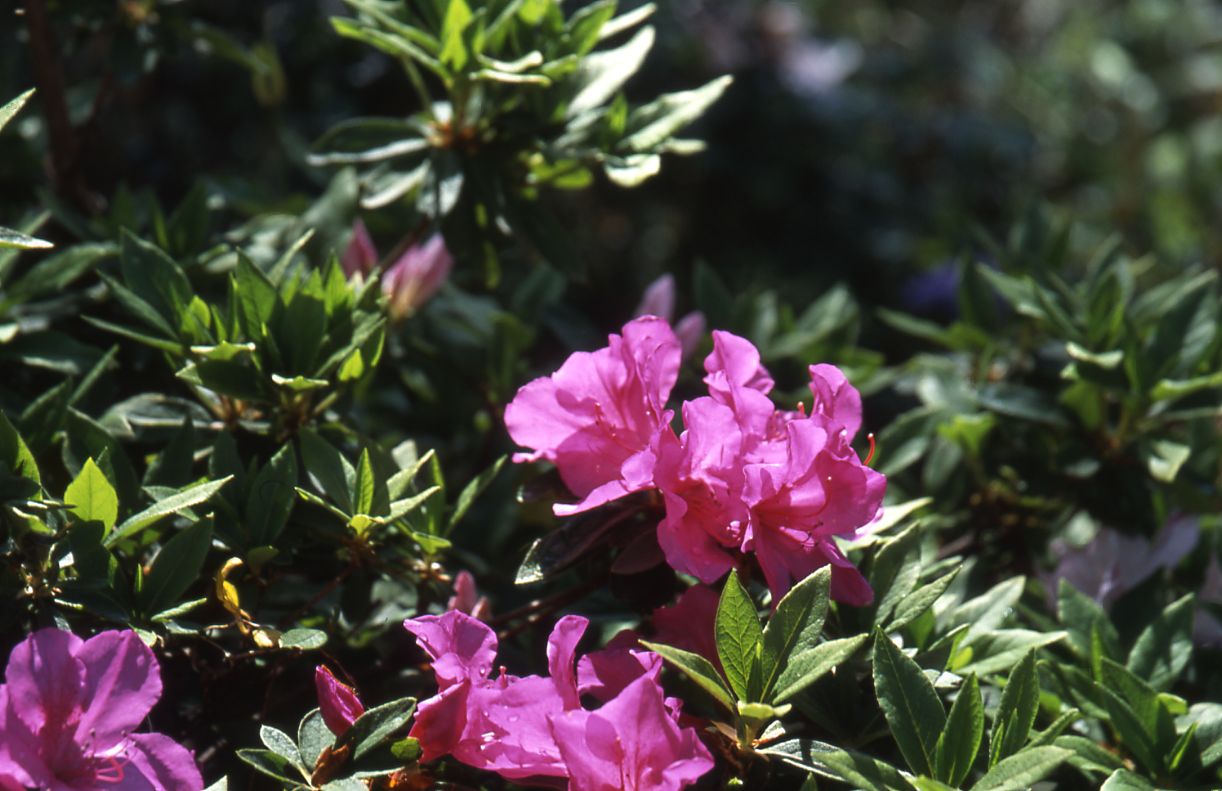 April, 2001