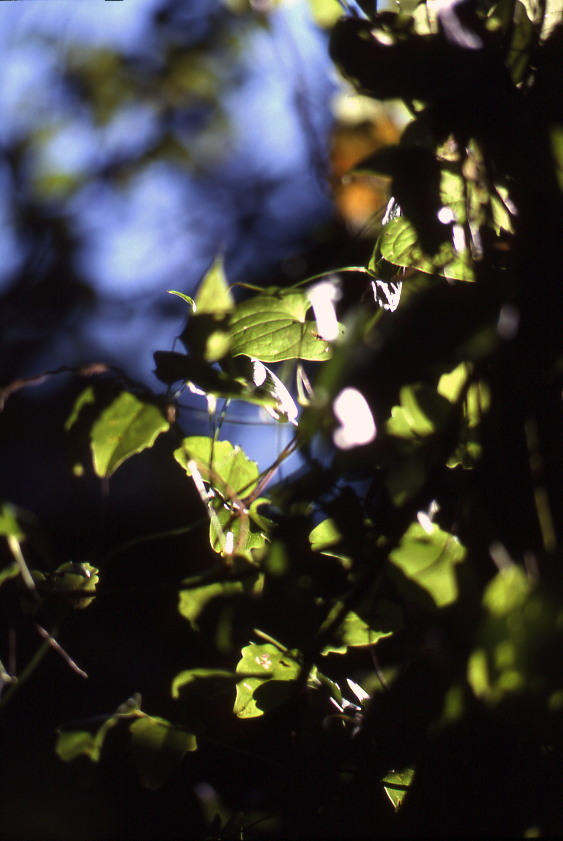 October, 2002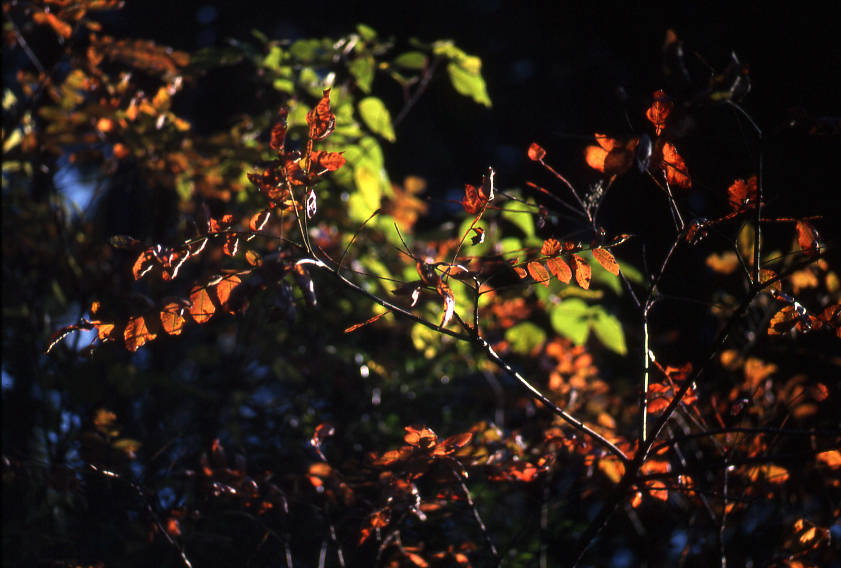 October, 2002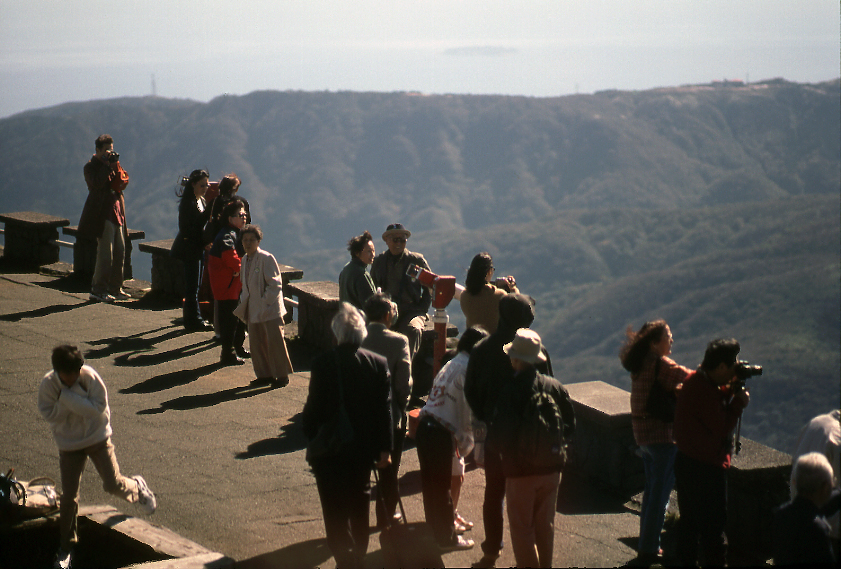 October, 2002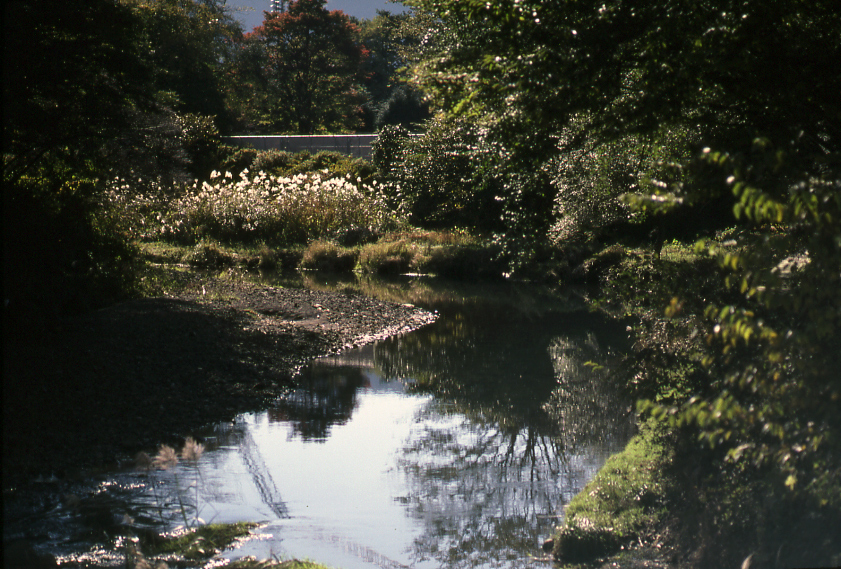 October, 2002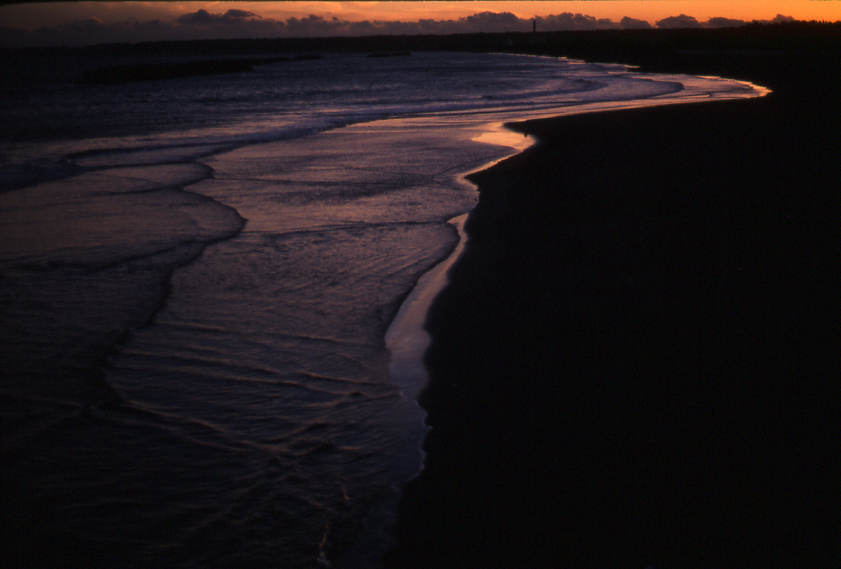 October, 2002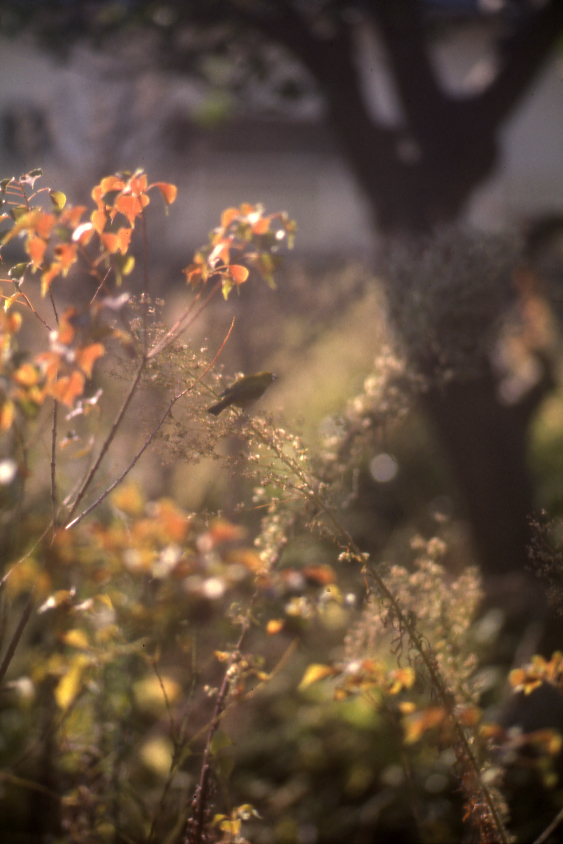 November, 2002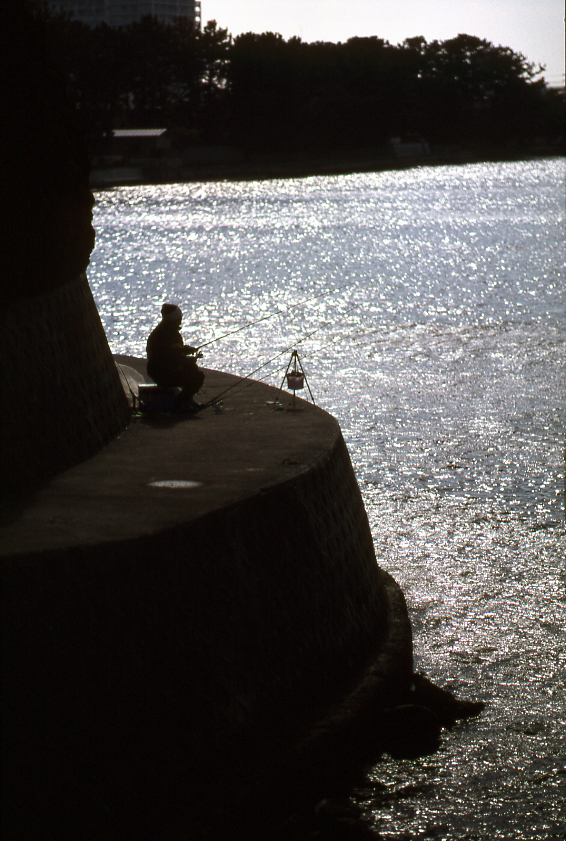 November, 2002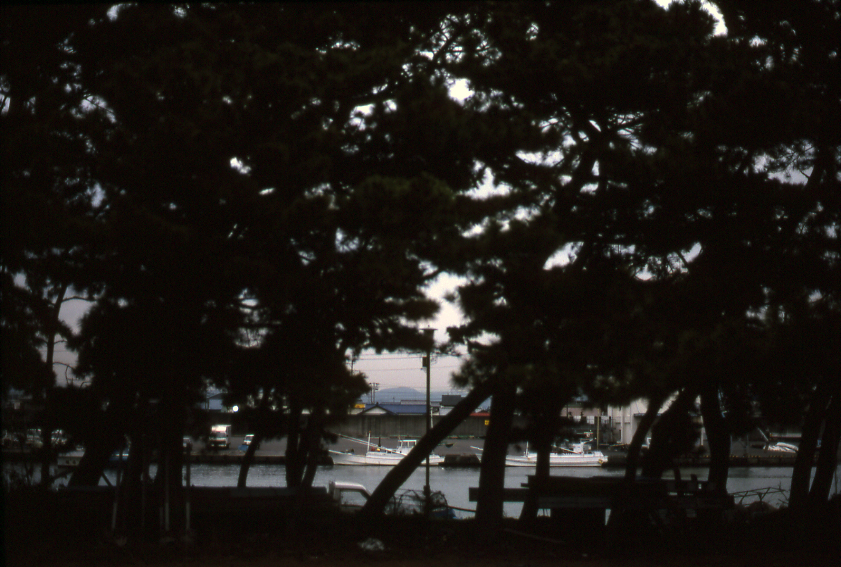 November, 2002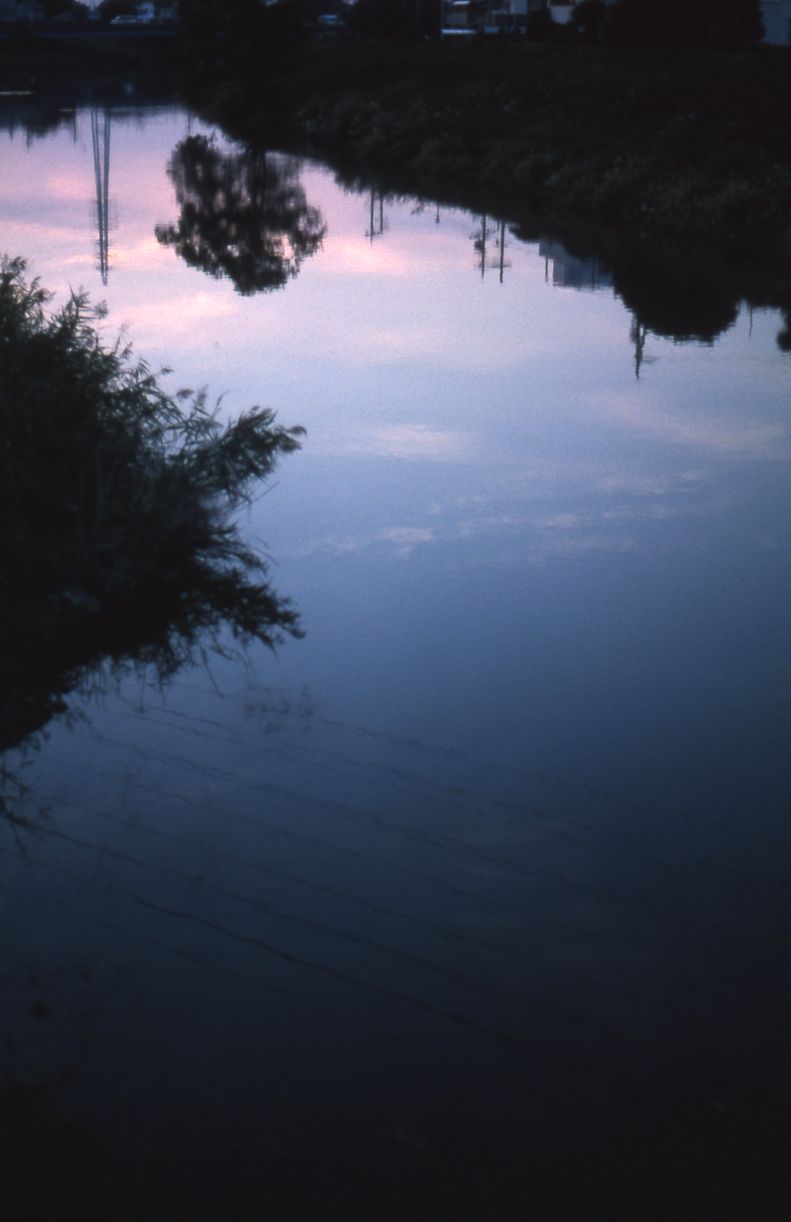 October, 2002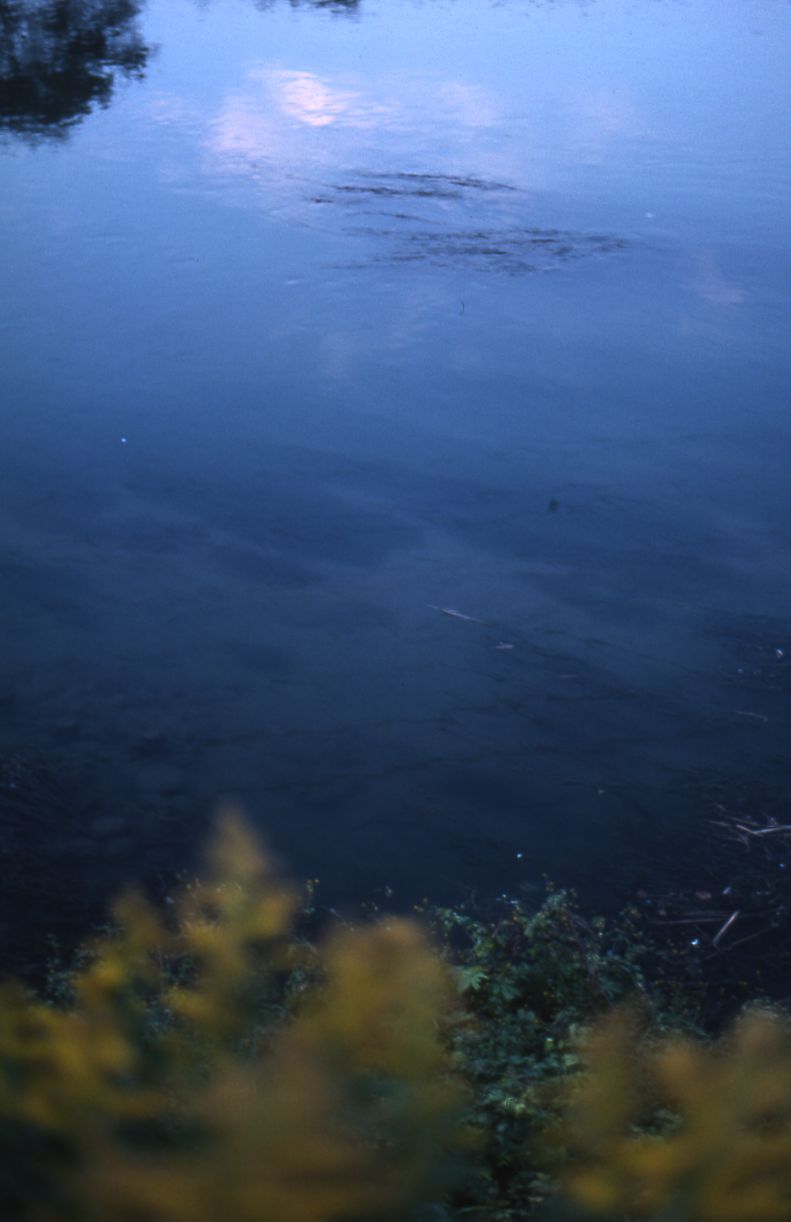 October, 2002
Near my home ground fishing spot in Lake Hamana was once a gorgeous, mixture of Japanese and Western styles, wooden hotel called HAMANAKO HOTEL, where my grandfather engraved each room's a 'ranma' (traditional ornaments above partition sliding doors) in his young days. My mother told my sister and me that he used to be repeatedly proud of when he had been invited to the opening party as guest of honor, though, for that hotel had closed its short life a long time ago, we never could see. However, hearing a rumor that it was removed and reconstructed to Hakone, I searched around for and finally could visit with my sister in October 2002 only after my parents died. My sister and I still have his small pieces of work; 'okina' (the miniature mask of traditional good-natured old man) looks like himself in a good mood, while 'okame' (the miniature mask of traditional beautiful woman), reminds me of his smily wife when wearing a 'kimono.'
Wearing air of Lake Hamana, I conferred carrying my works so far with my first master copywriter at NIPPON DESIGN CENTRE, who became independent in Tokyo several years ago, if I should be able to continue my business. 'It is not your problem, but a structural problem of HAMAMATSU,' he said, 'why don't you continue getting back to Tokyo, since you've achieved such bright works after graduating from the centre.'
'But,' I said, 'Kawaguchi-san, I felt a limit of my ability skills. When I reached 30, I realised I could anticipate what my expression would be in any case, and I realised I couldn't step in unknown world of my expression.' Kawaguchi-san, 6 years older than me, grinned, 'That's natural for creators growing older. You know, you have completed as copywriter and it's just the beginning!' I was about to start crying. He also mentioned, however, due to deteriorating economy it is not right time to become a self-employee in Tokyo. Around a half year later, I got a position back in Tokyo with a middle sized ad production finally. It was 1993 and I was 31.
Consumers' choice was rapidly changing form that if goods or services have value added high prices are OK to that only goods or services with higher value should be offered by understandable prices. I thought I understood this with fishing and natural life apart from the money game of Tokyo. We might as well have money to spare, but the pleasure that we can eat dinner in lively all day can't be replaceable to anything.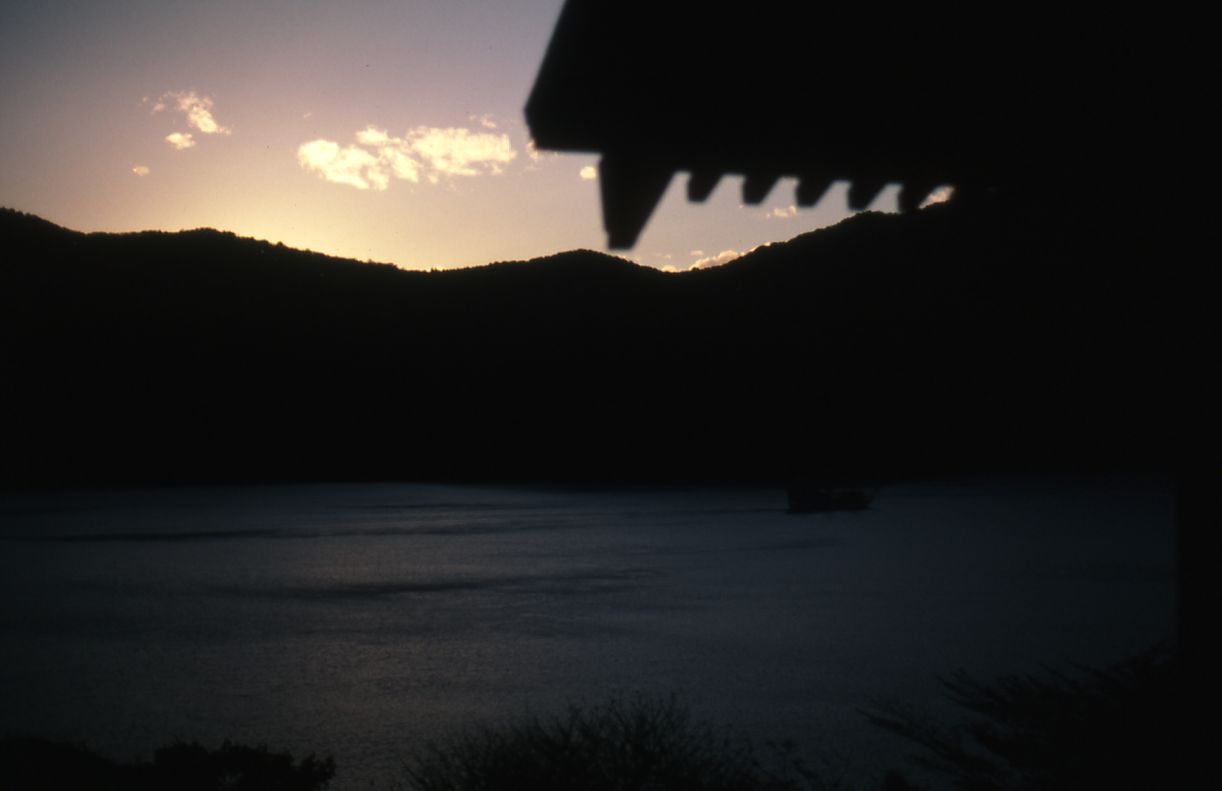 October, 2002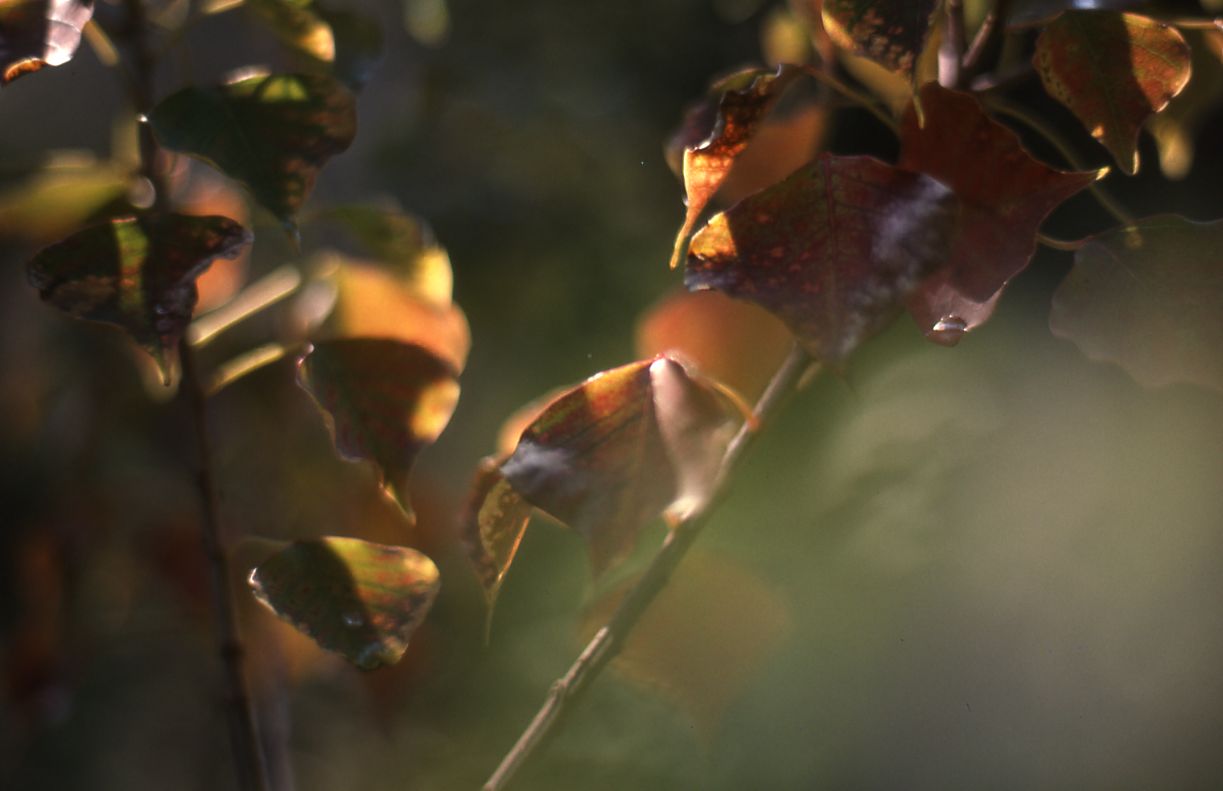 October, 2002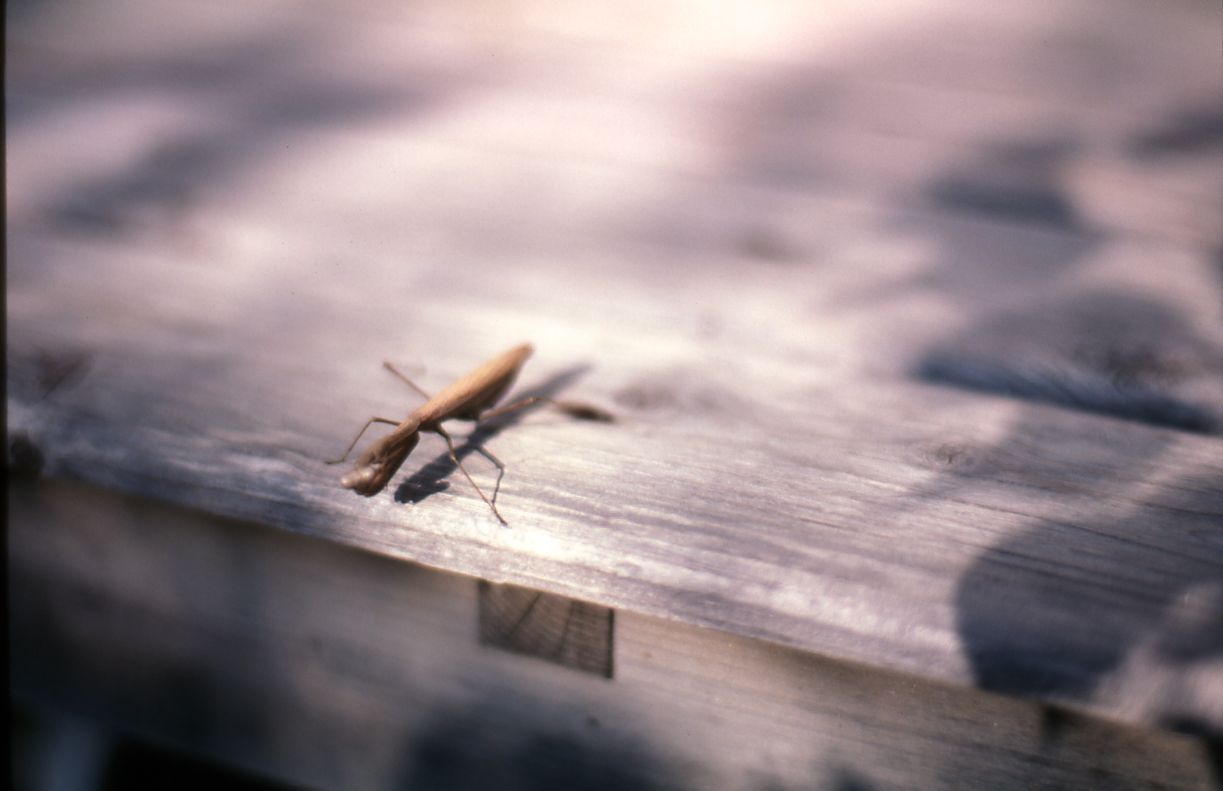 October, 2002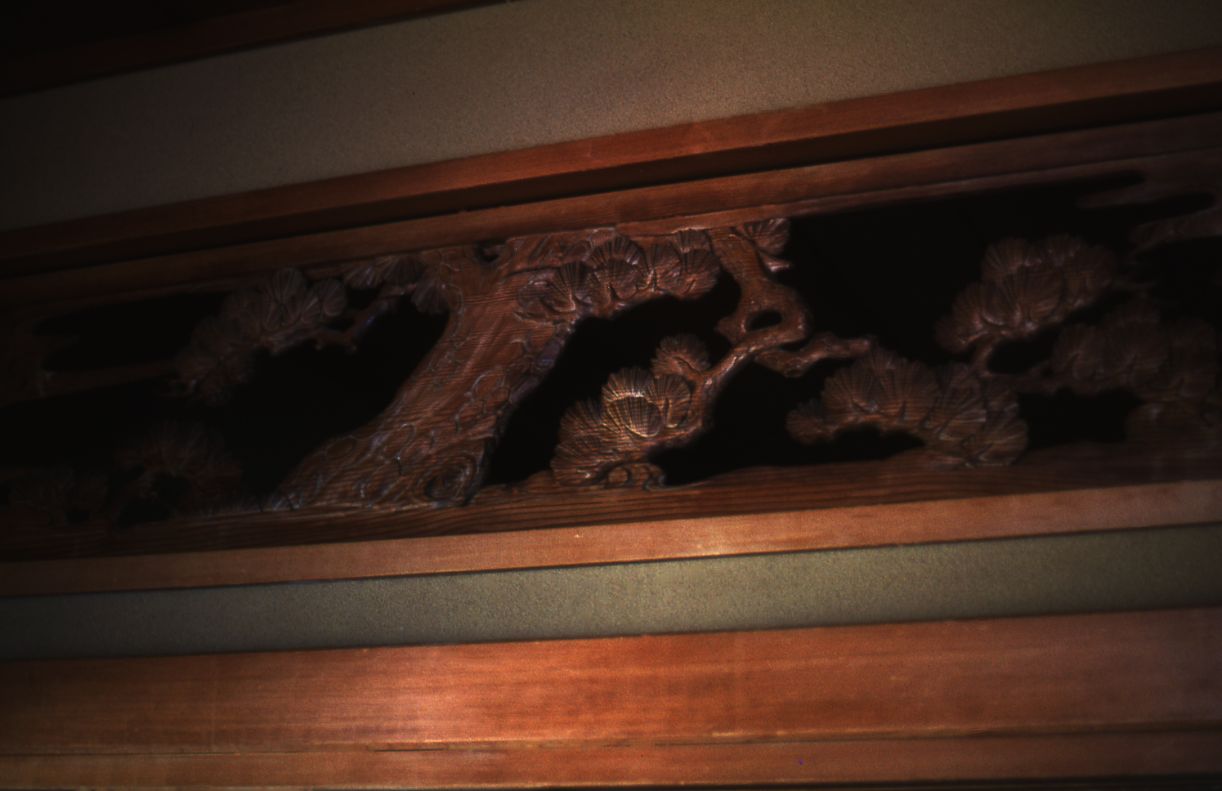 October, 2002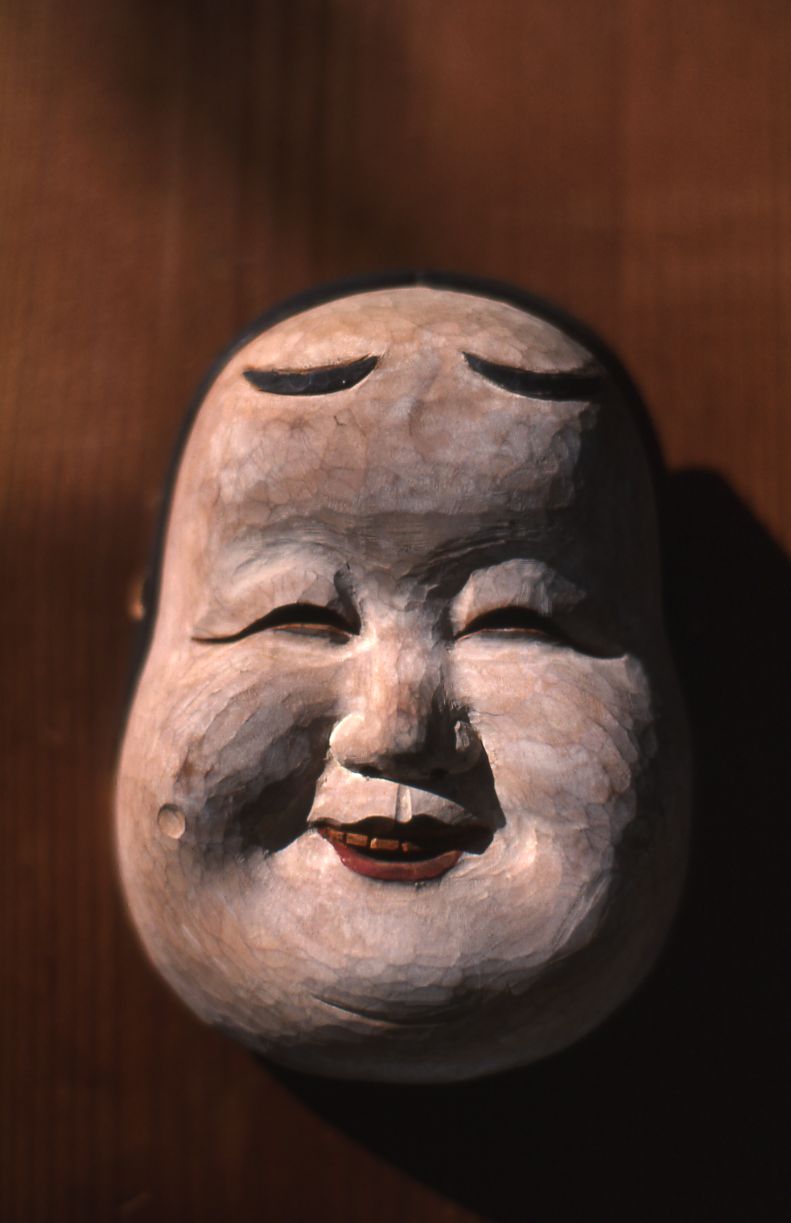 October, 2002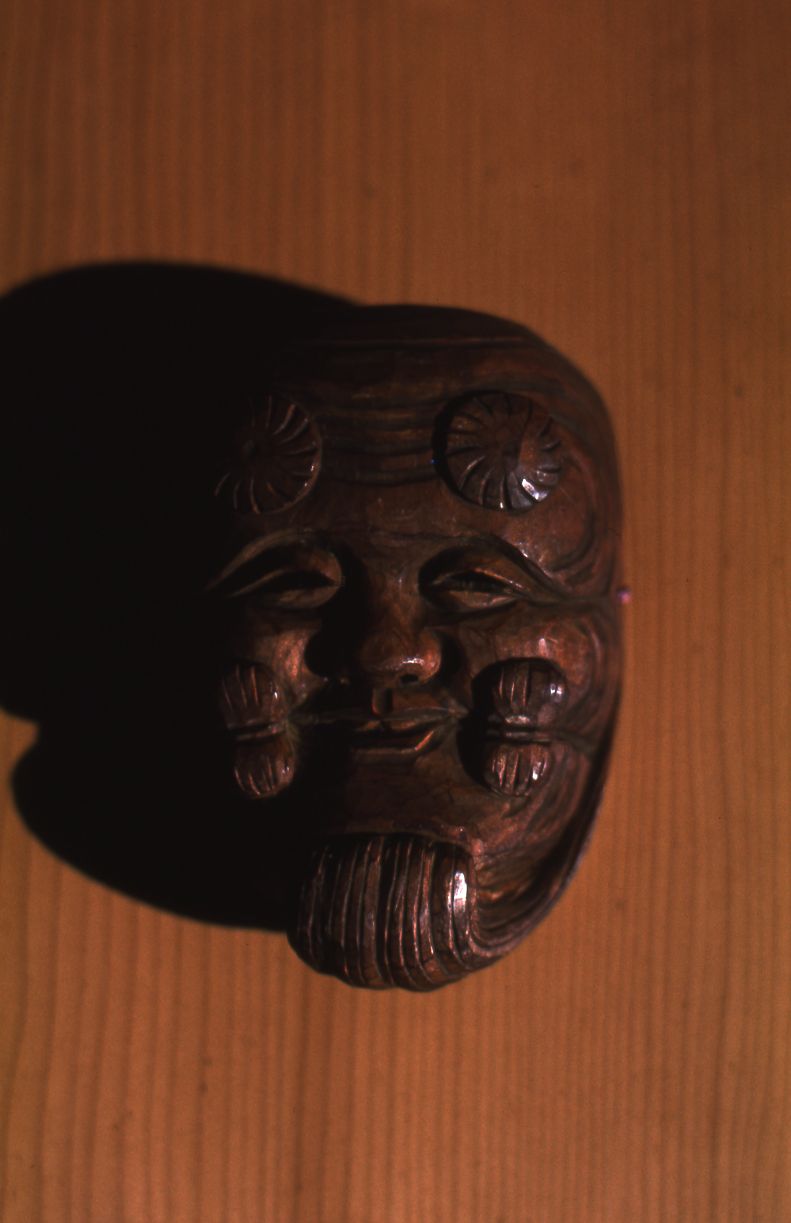 October, 2002
Now, I was sure to listen to people around me and delight my clients with them. However, the ad management in Tokyo was still having illusions of 'bubble' so couldn't follow solid services, operating companies as they had been.
The company I entered was half bankrupted. While I listened to them, they didn't listen to me, a 32-year-old experienced copywriter, and instead behaved like a baby depending on society. In the 10th month, I was somewhat fired; and sooner than later, that company completely breathed its last. Thinking back on afterwards, the employer, a bubbly middle-aged account director, might have cared me for my future. Wherever I went, appeared later, the situation should be almost the same though.
Since I kept in touch with my former supervisor in TOKYO GRAPHIC DESIGNERS, I talked over my matter with him. He used to be the head of a 12 personnel creative team for the general-purpose products of HONDA, though, to this time, the team was dissolved and only he and a new Taiwanese graphic designer were there. This did not mean their work decreased; because of the arrangement as a house production of HONDA, they dealt with all of the sales promotion tools of the general-purpose products. However, the campaigns using mass media with abundant budget disappeared, and they had merely to cope with a huge quantity of catalogues and the like without image-making. Besides, my former supervisor were doing business alone for the cars sales promotion of HONDA and its associated companies, directing outside productions. Obviously he needed someone who could help him.
I wanted a stable job so that I could get married. I have no excuse but I have changed; I was back to my old home on condition that I became a contract employee. However, offering 3 months part-timer contract 3 times successively, the management finally asked me to continue a part-timer without my social insurance until business of HONDA gets back on the rise. This unreliable promise was not accceptable for me, for I didn't think a 33-year-old man would be able to become married without his social insurance in Japan then. My supervisor, Iba-san, and I cried together until late at night my final day at a cozy Japanese pub behind the TOKYO GRAPHIC DESIGNERS in Kyobashi, Tokyo, and parted each other. Ever since I have never contacted him again.
Soon after, I found I was in another ad production for DENTSU. However, in 2 months they suddenly fired me without giving me a reasonable reason. When I was told by the vice president in the president room, I felt my forehead was shot by a pistol: I got a cosmic crack in my head and couldn't see anything. Later, strangely, my mother said to me on the phone she had seen that I was riding on a bicycle shedding blood from forehead in an ominous dream exactly the last night before my pronouncement. As a matter of fact, I rode on a bicycle to and from the head office for that case.
Why was I fired? - I had been completely no idea. Speaking the continuous betrayals on me to my old colleague graphic designer when he and I was drinking afterwards, he said, 'Endo, if I were you, I would sure to turn my back on this society.' Surely, I am not strong enough to bare such a tragedy on me. It maybe sounds strange, but when I am suffering something, I manage to regain my 'composure' with my childfood landscapes: the green pine woods near the beach and white surf of Sumiyoshi, Yoshida, a fishing town, where I was brought up.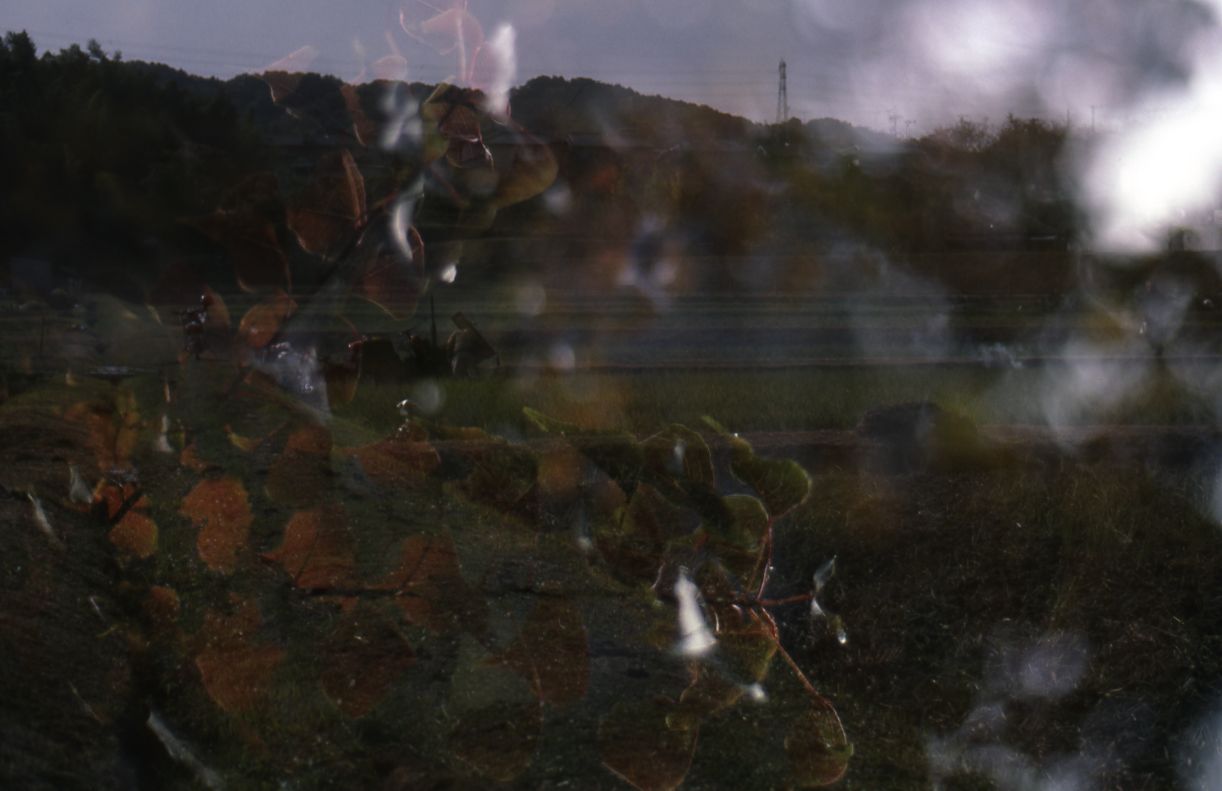 November, 2002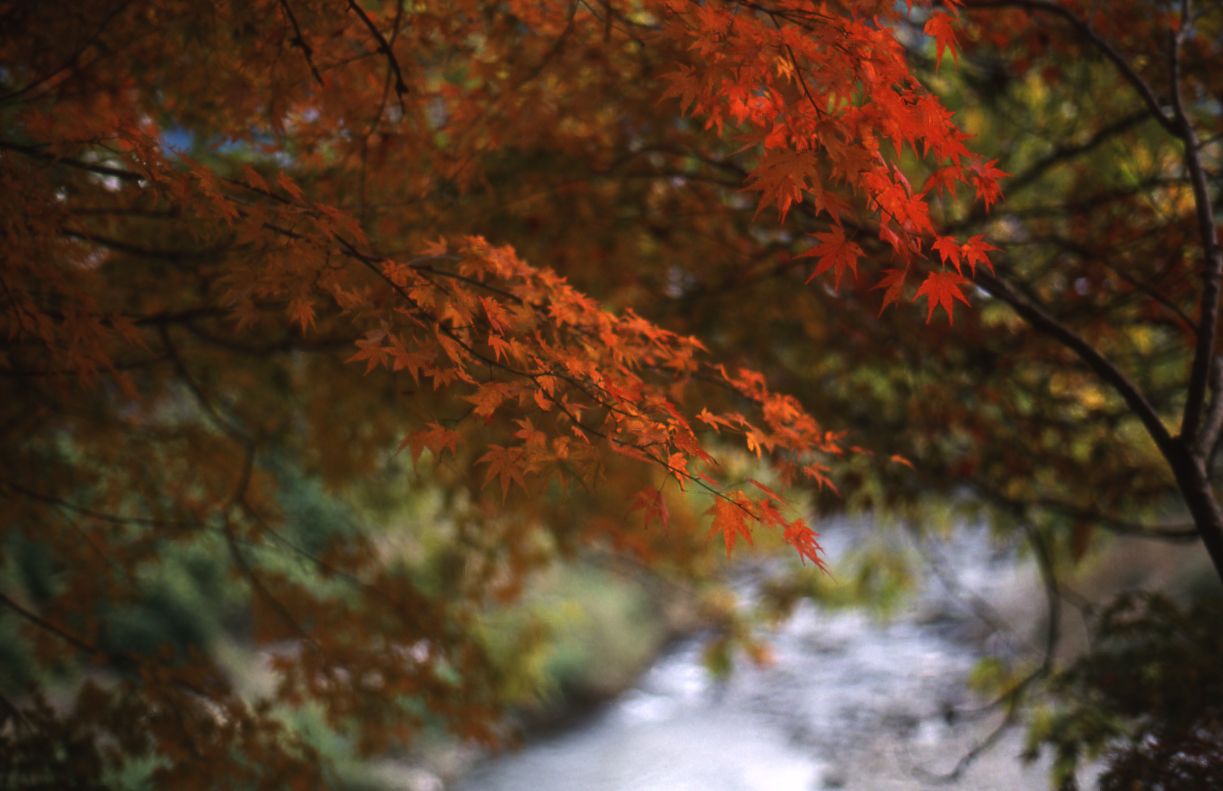 November, 2002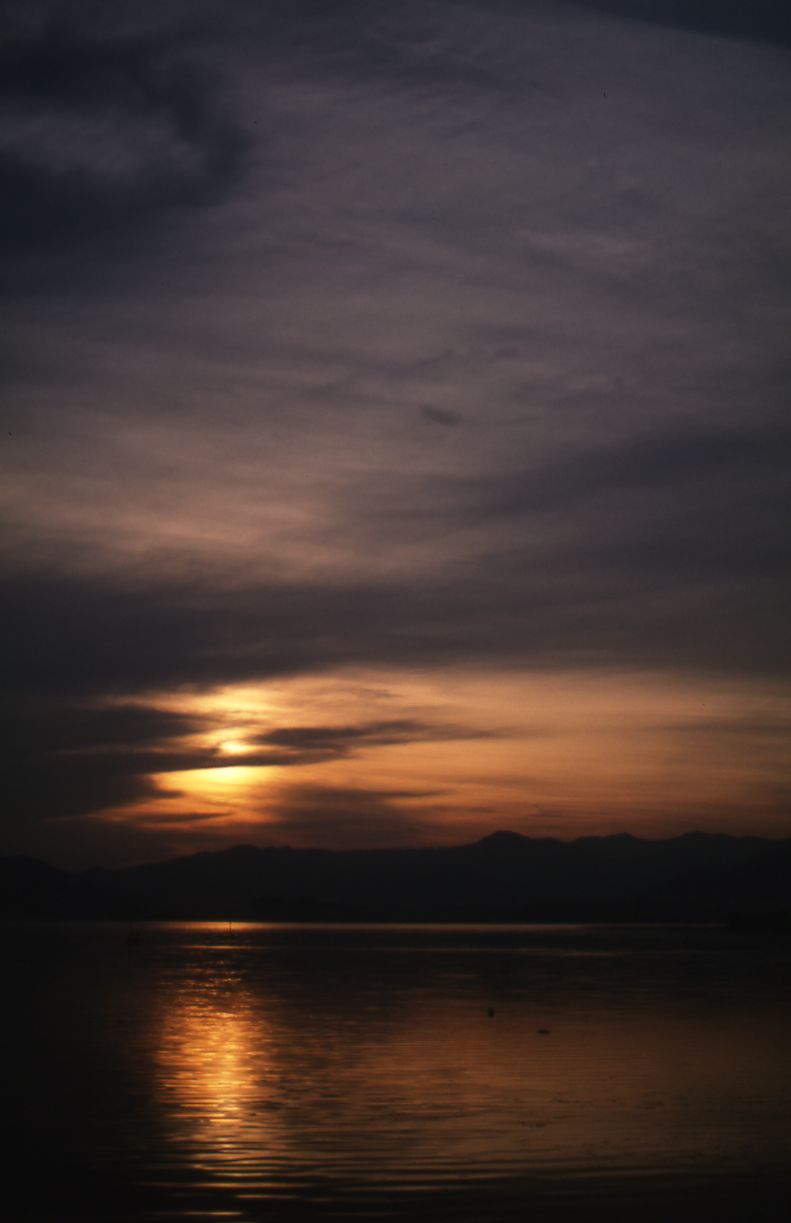 November, 2002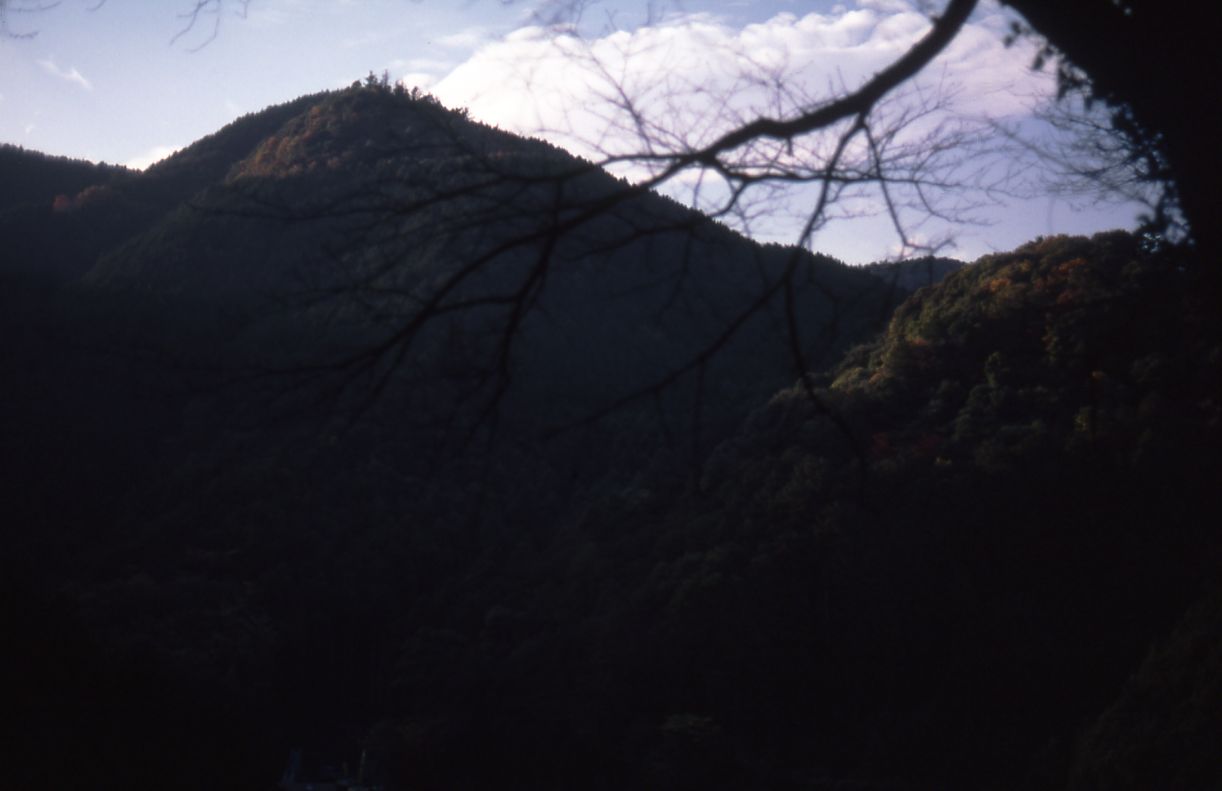 November, 2002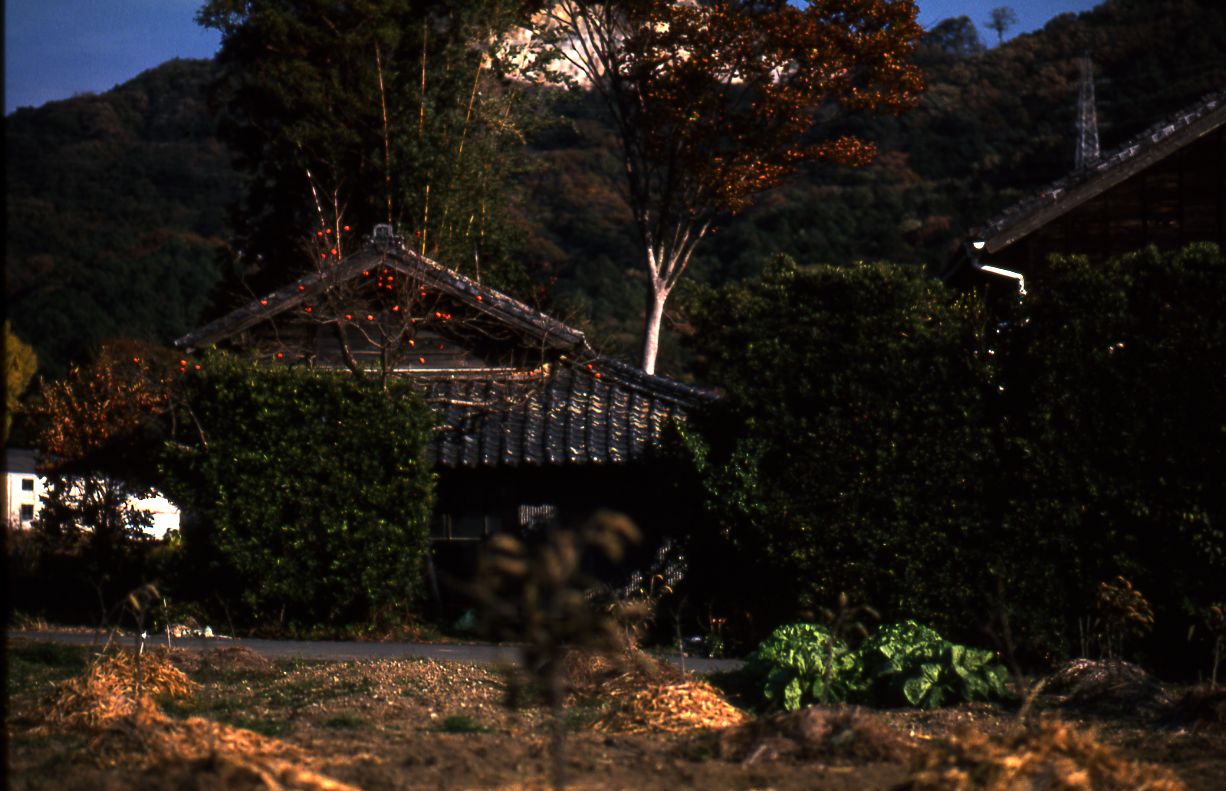 November, 2002
When 'bubble' showed signs of burst in 1991, in making various advertisements with a small ad production I was in full bloom. At the same time, however, I was weary of the stimulus of Tokyo life and instead I wanted a calm and natural environment. I began feeling that I could no longer sing my songs any more somehow; I was finding difficulty to get a higher position in the advertising industry in Tokyo, not because of my capability but because I got off the track. It might have been the beginning of autumn for me. Never considered but seeing with my own eyes my father's sudden operation of intestine cancer, I felt it was about time I had taken care of my parents so I took this opportunity.
After turning 30, I retuerned to my parents' home in Hamamatsu, aiming to look after my parents as their eldest son. I sincerely wanted to get married by this time as my parents expected. Since I was fully confident at my job skills in making quality advertisements, I became a freelance creative director there. Even when it was pretty before the proliferation of the Internet as well as Mac computer for designing, because Hamamatsu is 2 hours distance by the bullet train from Tokyo I thought I could do business with clients of Tokyo with fax. But they showed cold shoulders when I visited.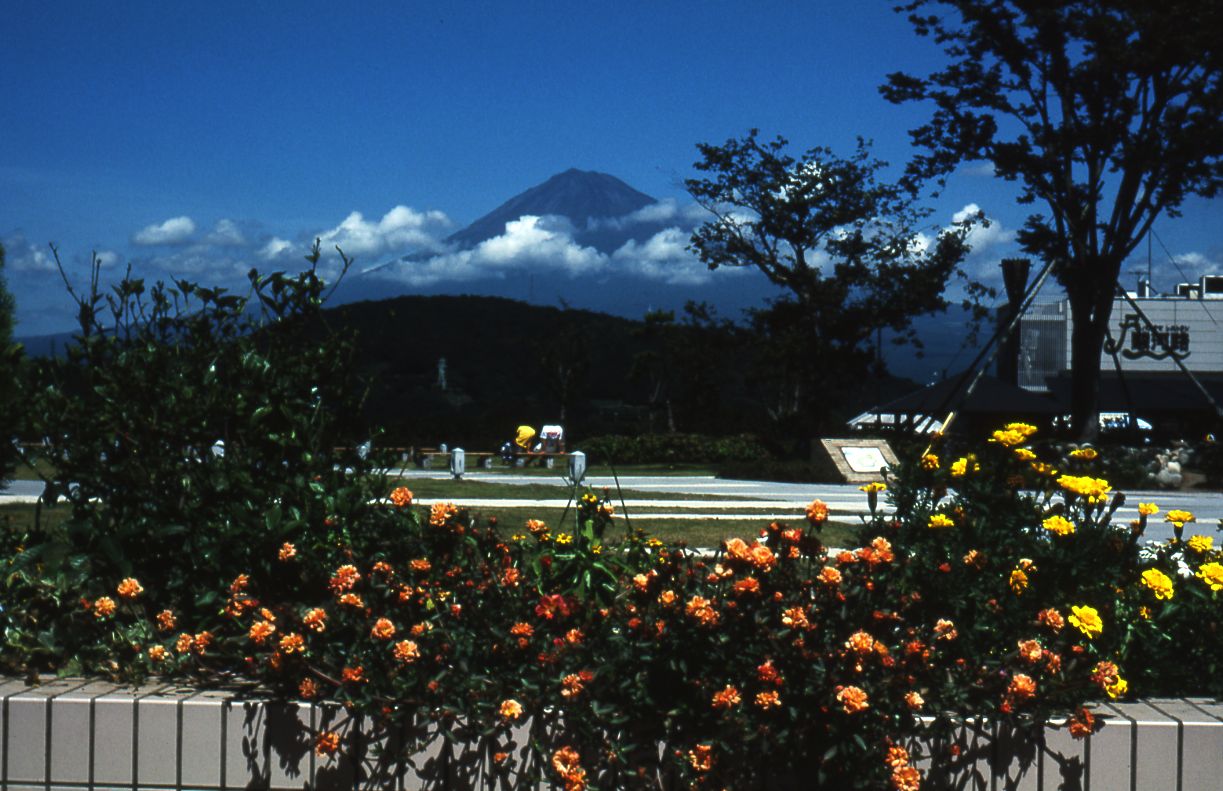 September, 2002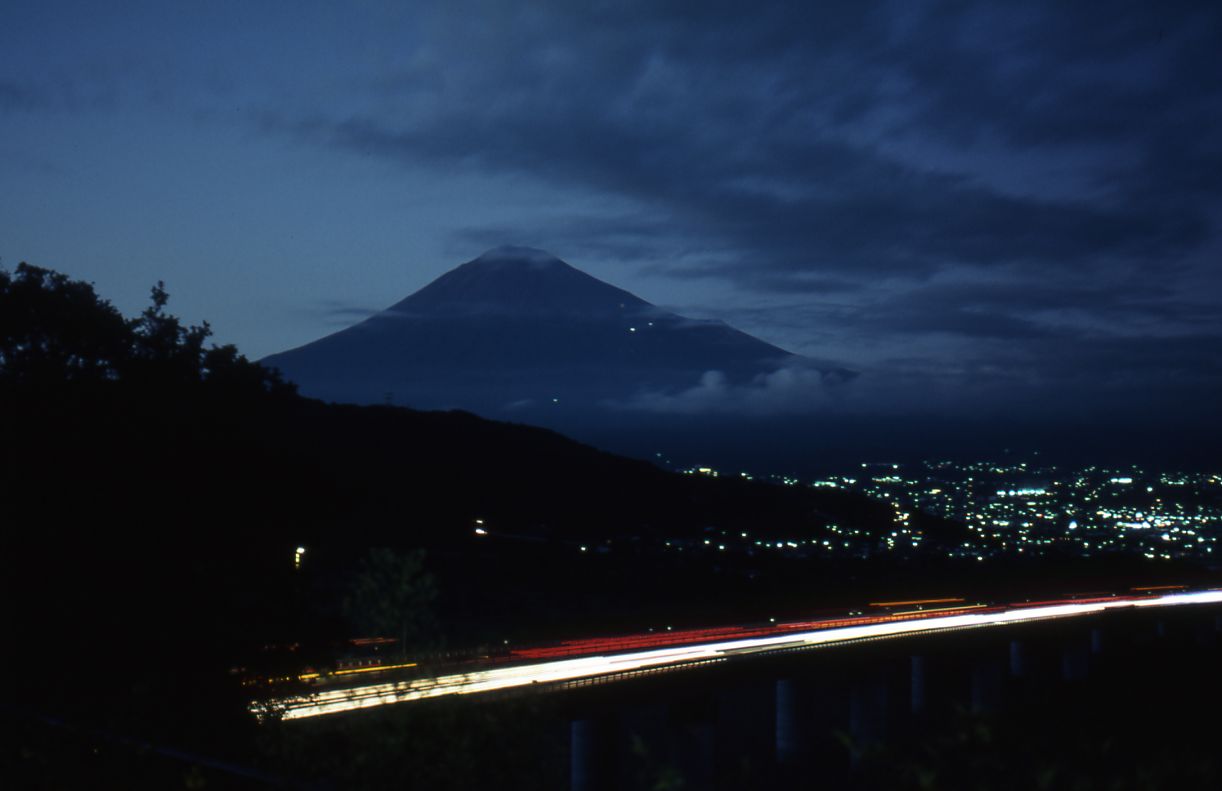 September, 2002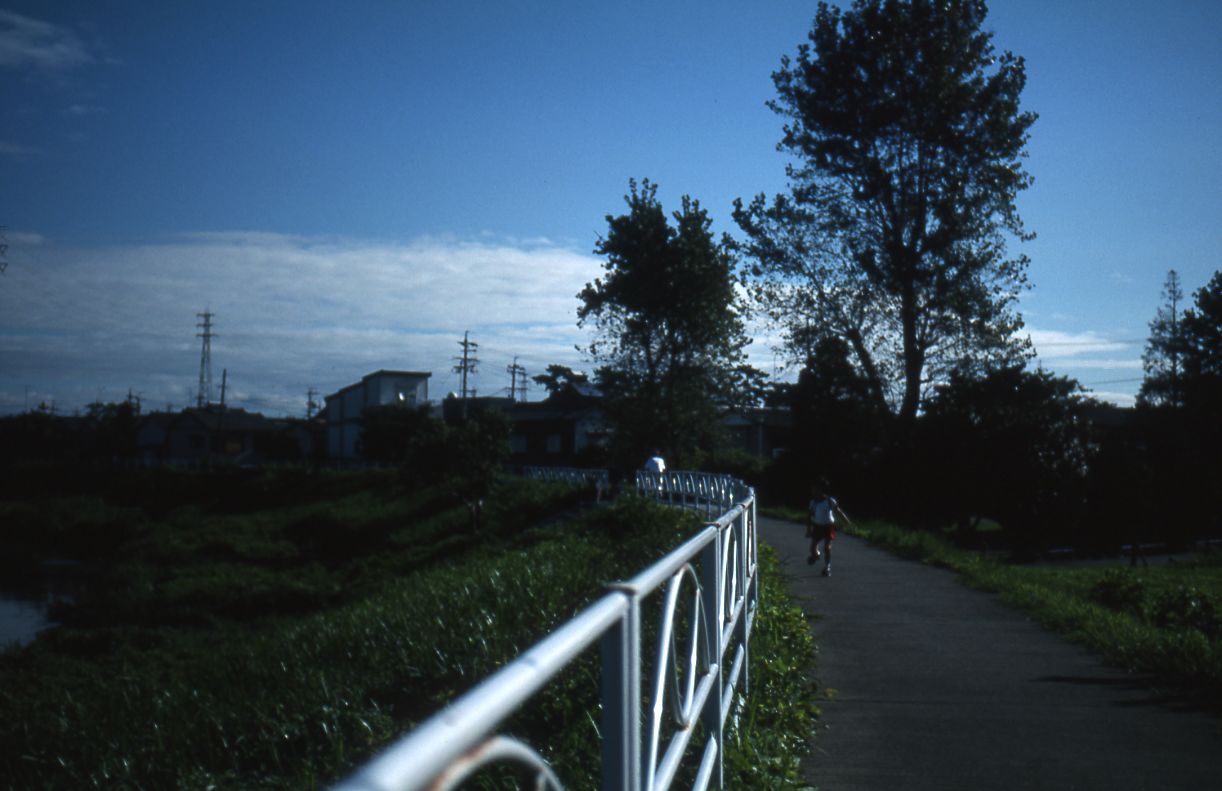 September, 2002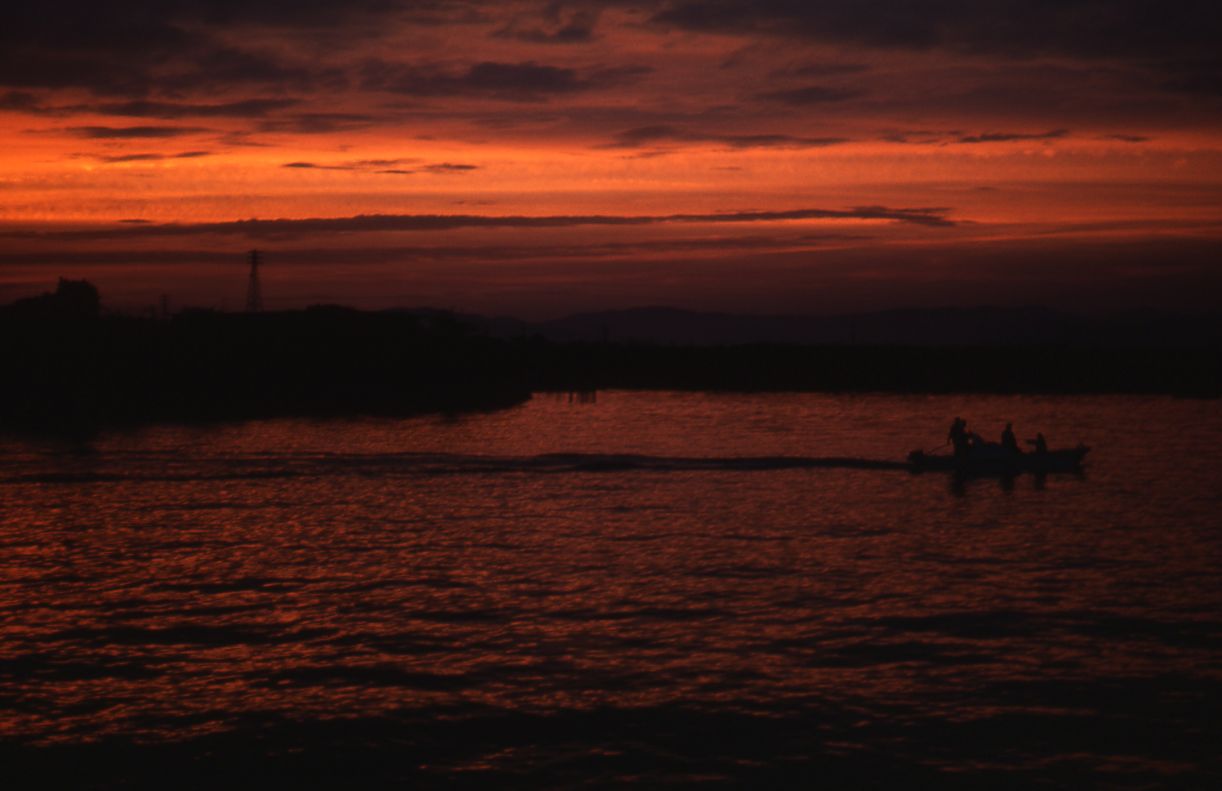 September, 2002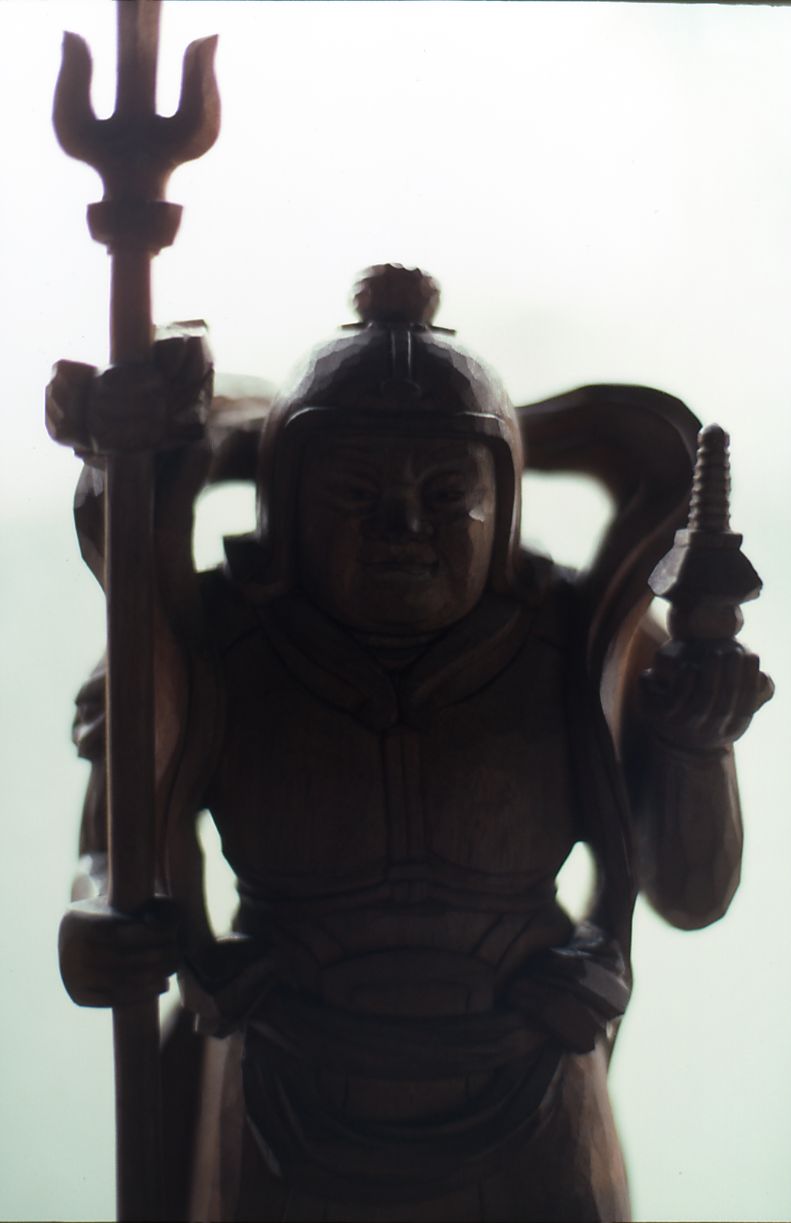 September, 2002
Notwithstanding my own efforts to pionner making ad concepts and copy-writing in Hamamatsu, the more factory-like industrial structure of the city, where is famous for headquarters of SUZUKI and YAMAHA as well as for the origin of HONDA, has interrupted the existence of my business. Ad creators was not required quality but quantity, and also each client's budget was extremely small too. I wondered what I had been learning in the competitive ad environment of Tokyo? There was no use for my polished creativity; otherwise, I had to meet the demand of tiny intentions. In the end, almost all national clients budgets went to Tokyo, and Hamamatsu was a manufactural city not a commercial city.
My old friends never called on me for seemingly they were too busy for their new families with children. Only I could count on was a new friend from other city, whom I became acquainted with through my business. We drank heavily singing Karaoke in a perishing back street's bar. As for my girl friends, they were almost better than my previous shameless colleagues in Tokyo; though, when it came to go out for marrying, they were reluctant to do so. The single working females over 30 living with their parents were becoming more and more common in Japan. They, as well as single males, are called as 'parasite single' in that they more enjoy life spending their own salary for their own sake under the protection of parents.
I can't deplore the phenomena of staying single for this is not only a Japanese problem. But, I suppose, Japan's case is more serious than the Western developed countries.' For in the West getting independent from parents is a matter of course as they smoothly transited to nuclear families; whereas, the Japanese have been depending on each other so the infant-tendency is more of structural.
Let's back to the topic, I declared to the ad people I knew in Hamamatsu that I would do any kinds of job with delight if they offered, but never they called me except tasting for the first place. I had been worried about giving up or continuing a copywriter, because even in the long run, there was no prospect for my business in Hamamatsu. I wanted rather a family life and relaxable nature than getting a higher position, yet believed in the 'words' force.' For, in few opportunities of competition with DENTSU HAMAMATSU, I got to win all of them; so, I couldn't resign myself to stopping yet.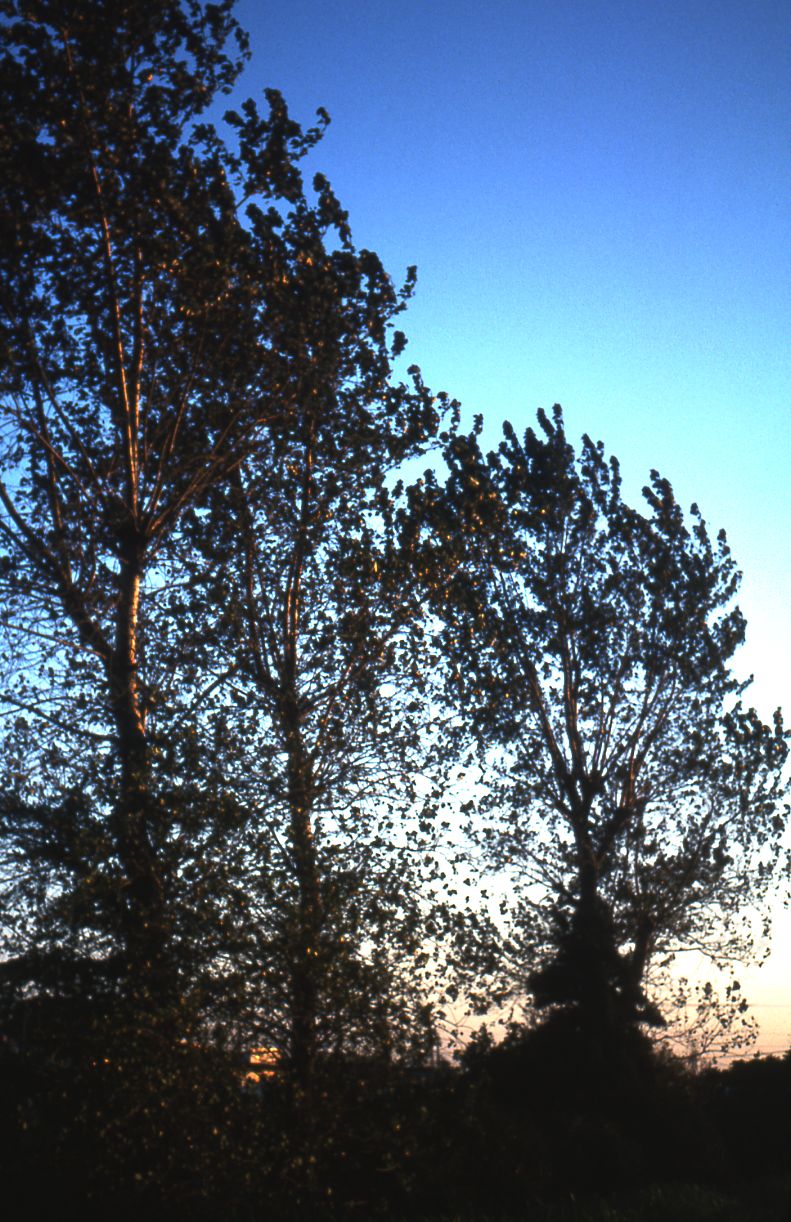 September, 2002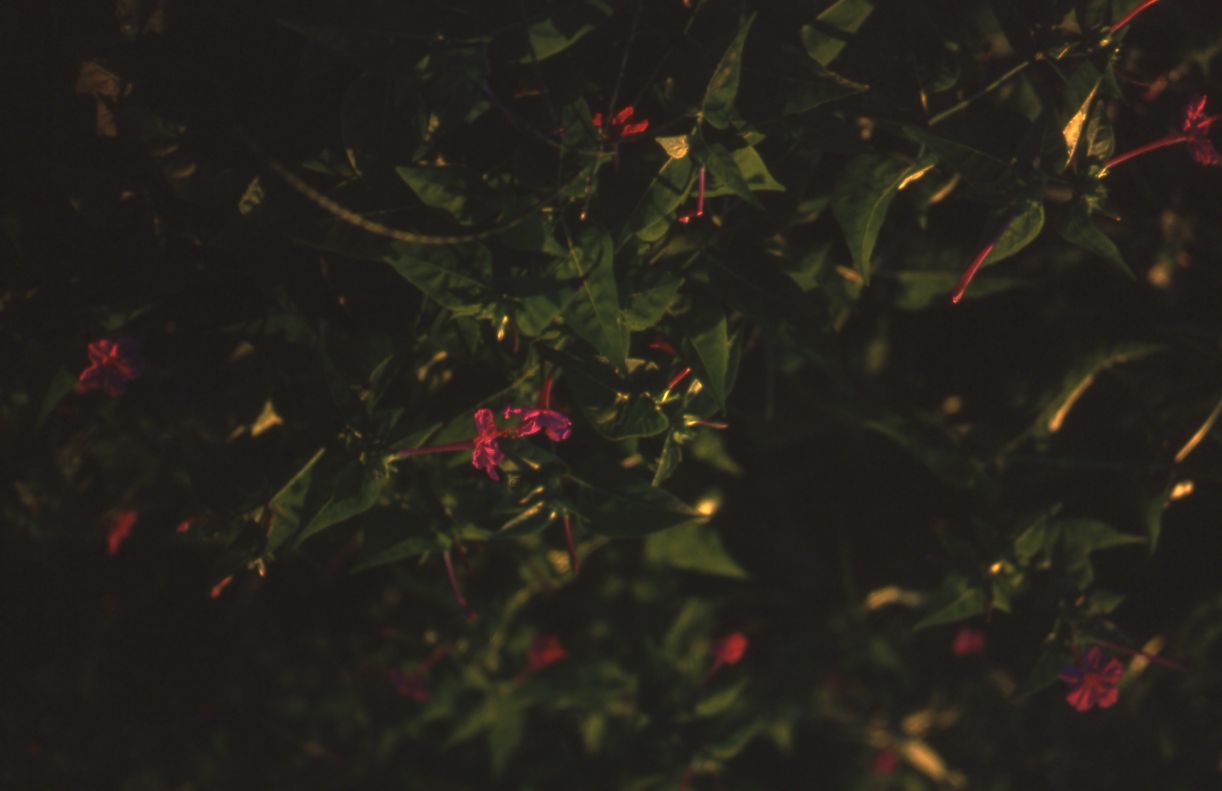 September, 2002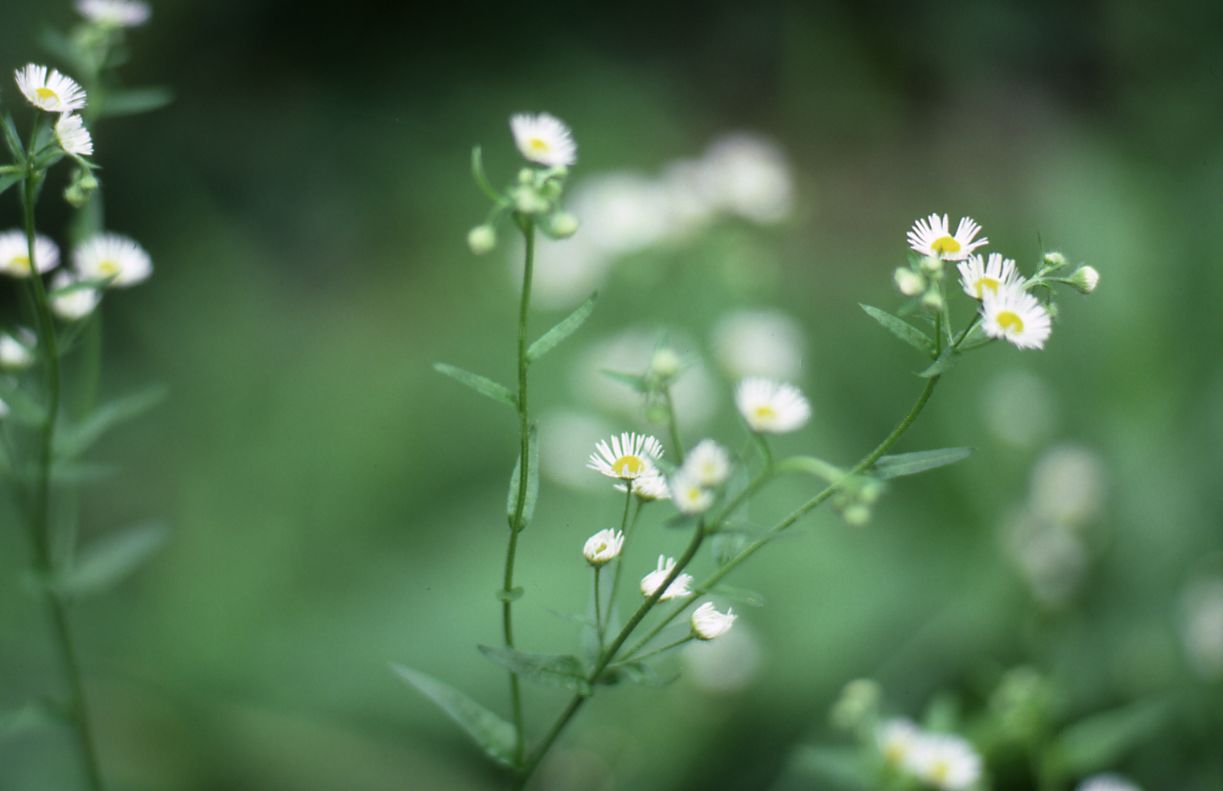 September, 2002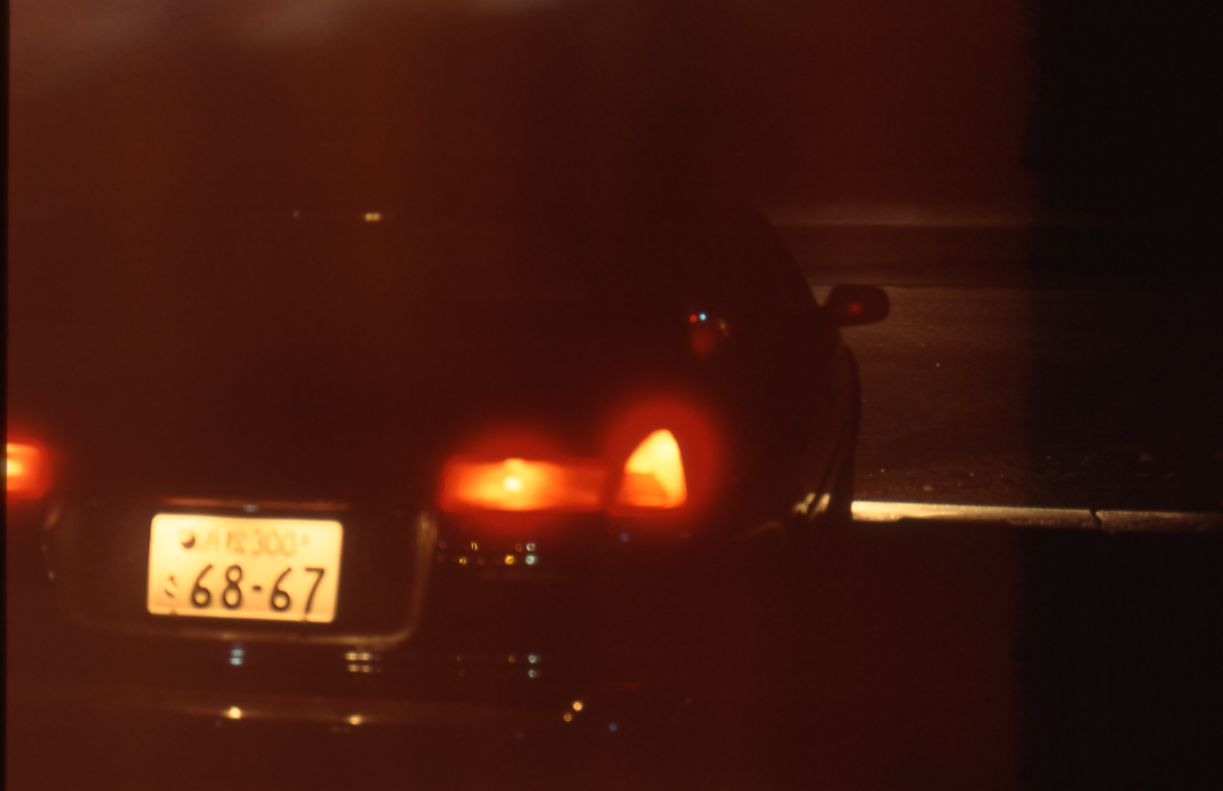 September, 2002
Almost always going fishing to Lake Hamana, the Pacific Ocean, or Suruga Bay, from the shores, I was staring at the flows of water ahead of the line. I was completely empty in mind during that days. I wondered if I exactly had been able to convey what I wanted to in Tokyo, in front of the lack of understanding in clients in Hamamatsu. I might have been targeting the most sensitive people, I thought, 'bubble' might have been allowing invisible and not understandable values to be shown in media. One night, I copied the words of John Lennon into my diary:
"When I find myself in times of trouble
Mother Mary comes to me
speaking words of wisdom, let it be
And in my hour of darkness, she is
standing right in front of me
speaking words of wisdom, let it be
let it be, let it be, let it be, let it be
Whisper words of wisdom, let it be"
Let it be, it was OK; but, I was a bad son: far from taking care of my parents, on the contrary I myself was taken care of my parents. Not to mention that, they allowed me to stay a fisherman; I was almost an unskilled fisherman without job. I am a man who always ends up in a wrong direction of my intension. I was so selfish that I had been pursuing my career for self-satisfaction and even now got back home for self-satisfaction. I don't know if I had been listening only for my internal voice, but then I could listen to the winds on the sea.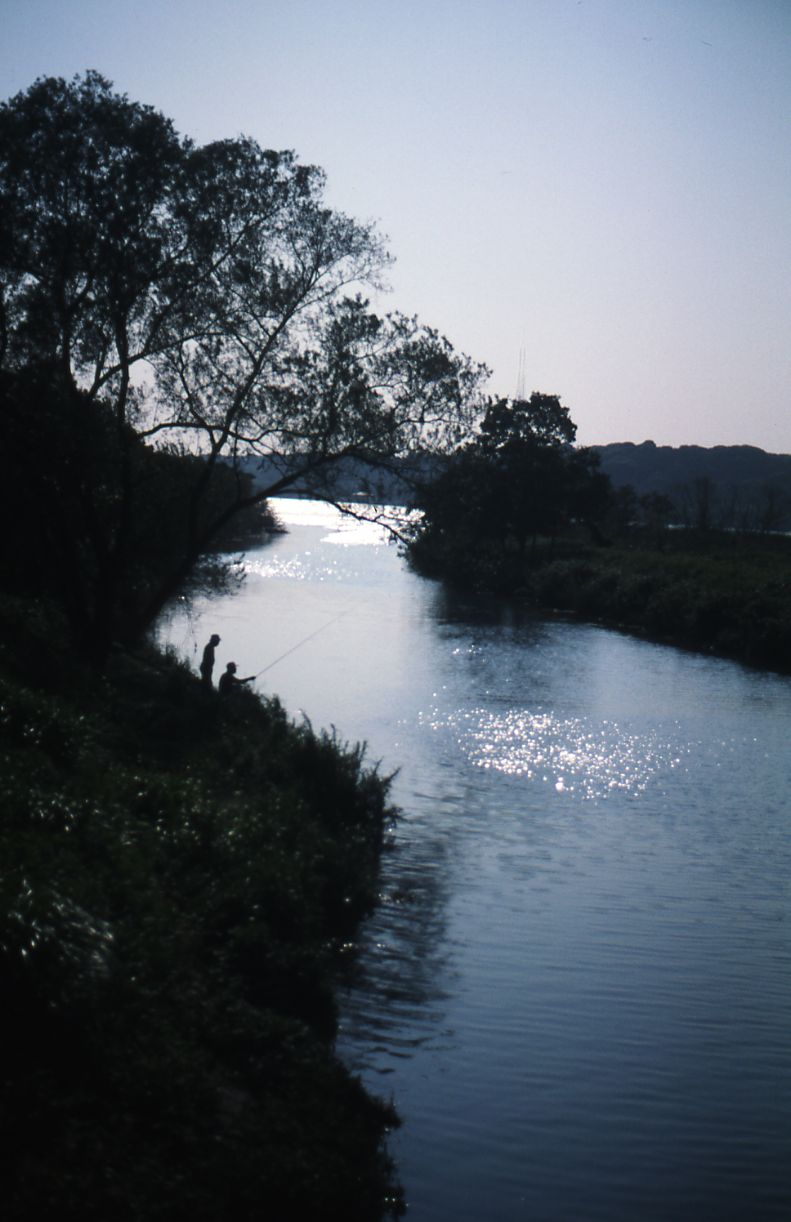 October, 2002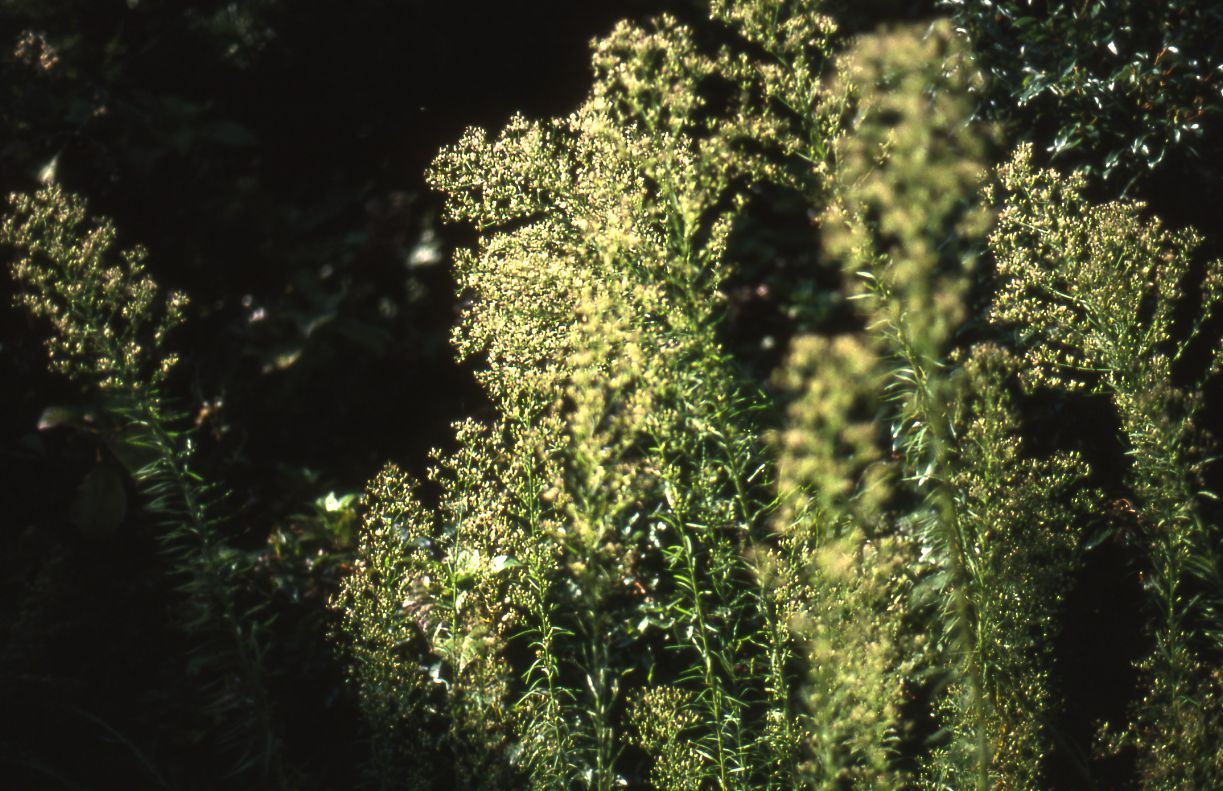 October, 2002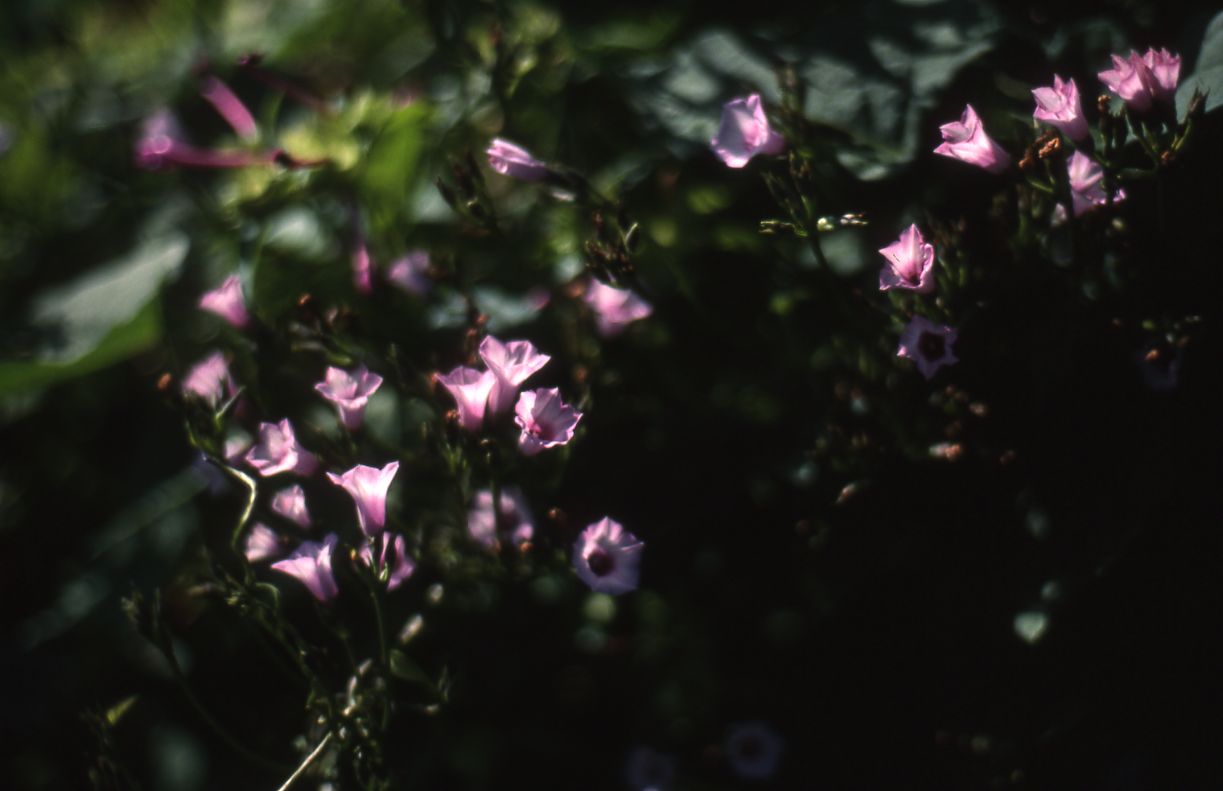 October, 2002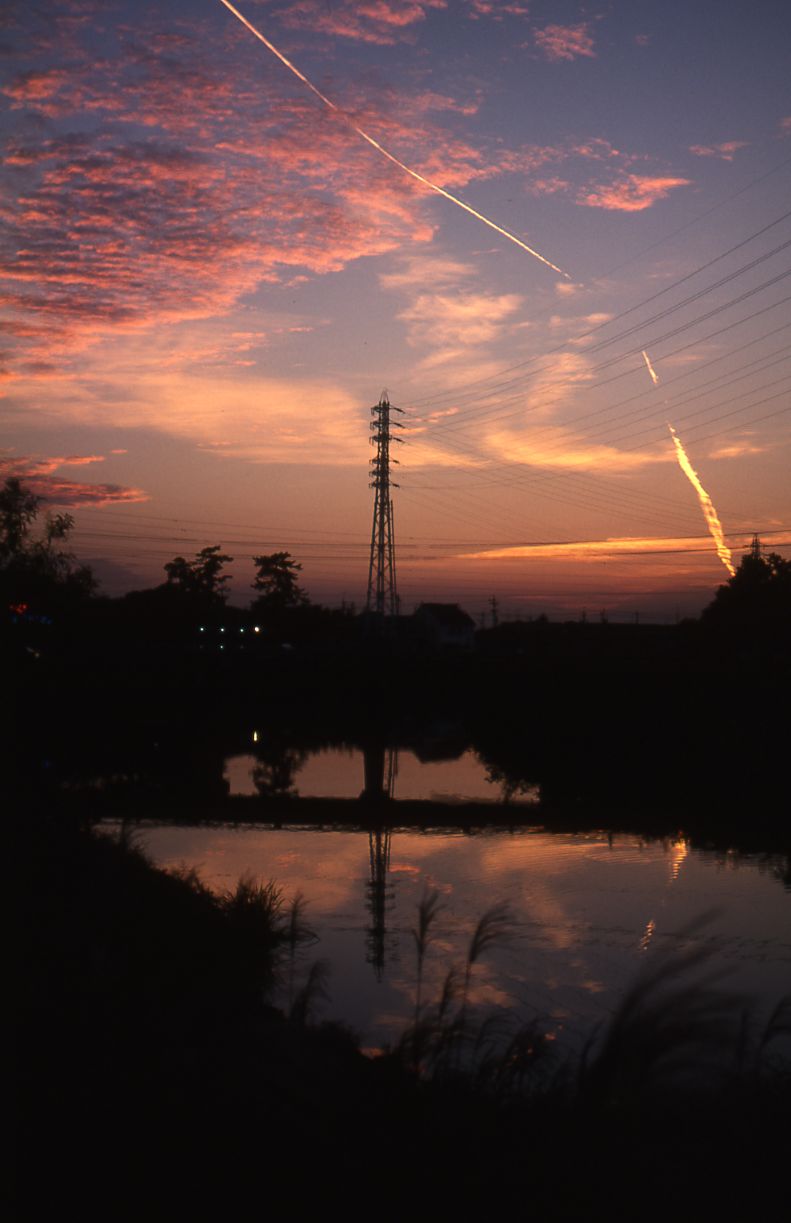 October, 2002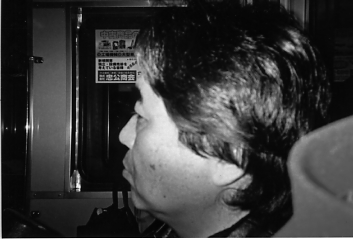 Confess of why I left Japan in 2004 opens to the public. Welcome any offers to publish a book. なぜ私が日本を去ったか? 2004年に英文と写真で綴った告白を公開。出版社募集中。
by Tetsuya_Endo
カテゴリ
以前の記事
Tetsuya Endo Links
その他のジャンル
ファン
記事ランキング
ブログジャンル
画像一覧
Mac Display sRGB IEC61966-2.1 (Native Whitepoint) Standard
for the Photos
■Tetsuya Endo Profile
Born in Shizuoka-prefecture, Japan, 1961. BA, Seikei University (Major: Cultural Science) in 1985.
As a copywriter (creative director) in the Japanese advertising industry for over 15 years, I have never been satisfied with and by compelling myself and others to sell and buy goods. Thus, I left Japan or its materialism for apparently nature-co-existing Canada, where as photographer finding that I can't be a Japanese without Asian background prompted me to settle in the Philippines. While challenging a new business by the slogan "Economy & Ecology, ECOH!," I have been looking for a publisher for this "Transition Japan" and also "
A Man Goes to North
."
1961年、静岡県生まれ。成蹊大学文学部文化学科卒。日本デザインセンター、東京グラフィックデザイナーズをはじめ広告企画制作業界でコピーライター、後クリエーティブディレクターとして15年以上務めるも、売れども売れども、買えども買えども満たされず。カメラを手にカナダ横断を往復するドライブで「アジアの日本人」でありそれ以外何者でもないアイデンティティを悟るとフィリピンに移住。"Economy & Ecology, ECOH!"をスローガンに新しいビジネスに挑戦しながら、この「Transition Japan」及び「
A Man Goes to North
」を上梓できる出版社を探している。
Contact:
tetsu95jp@yahoo.co.jp
cell: +63.928.707.2843
No part of this publication may be reproduced for use in any form, without prior written permission of Tetsuya Endo.
掲載画像・文章の無断使用は禁じています。全コンテンツの著作権・版権はTetsuya Endoが有しています。