The 5th month after the dismissal, in November, 1995, I got interviews with the general manager and his brains of HAMANAKO LAKESIDE PLAZA, a resort hotel at far back countryside of Lake Hamana, for a position of its planning section. Though I a bit worried that he lost his temper and my possible supervisor seemed an eccentric person, we agreed for me to work instantly. My mother was obediently delighted and my family congratulated me, believing there should be the whole life time work for me. Me, either; I spread this news about all my old friends around me to come visit me with the hotel service. Next to next, dear old faces of my high school in Toyohashi, where is rather near the hotel than Hamamatsu, came to see me and enjoyed. My mother also publicised my work with her wide variety of contacts with bringing them, and increasingly asked them for introductions of my possible wife to me.
Meanwhile, I got a traffic accident on the way to work with my ROVER MINI E badly damaged; at that minute I was beside myself, because it took over one and half hours to the work from home in a hurry and the work shift was irregular with few holidays. But these didn't matter for me; even though I was a newcomer as hotelman, they treated me as a professional of publicity for the first place. I seriously considered purchasing a house nearby after replacing the broken ROVER MINE, a personal car, with a secondhand NISSAN PULSER SEDAN X1, a family car.
My supervisor and I had to cover a wide range assignments; from making both internal and eternal sales promotions planning, writing, taking pictures, to attending on reporters of newspapers, broadcasters and magazines. Besides, each office-staff had to help banquet-hall-staffs out with busy parties regularly and each matured male office-staff had to play a role of night manager staying the hotel once a month. The hotel was so crazily busy that I thought our business should be very lucrative. Surrounded by abundant green hills at the very back of a tidal lake with hot spring, the conceptual resort hotel was very attractive actually, though the service level was quite low or rather primitive, due to the majority of young amateur workers who were hired nearby. Soon I began conducting the 10th anniversary service-up campaign. I also proposed and promoted a brand-building of LAKESIDE WEDDING. Our budget was, however, extremely small; while my supervisor carried his Mac computer, which was penetrating thorough ad industry, into our office for his work, I made the campaign tools by my own hands using my word processor and our copy machine.
I regarded the campaign as TQM (Total Quality Management), which is top down so that the service can meet demands of the market quickly, but the general manager couldn't take back his words that it is TQC (Total Quality Control) having me organise a committee. Hotel is so vertical society that I followed his way, but the schedules were not completed finally.
Each section insisted on their own way. All the leading hotel member were working away from home. Unlike me, they didn't want to stay there for the rest of their life. On the other hand, even when the more guests stayed, the deficit couldn't be decreased, due to our discount prices and more importantly to the headquarters' extravagant debt. Despite the fact that we achieved the sales which our head office of Tokyo required, our regular bonus including the general manager's half cut and next all cut, while the managements of headquarters drove their own brand-new Mercedes-Benz and NISSAN CIMA to our hotel. Our hotel was, actually, a sweatshop and revolving door.
I was always consulting my supervisor on each process of my assignments, but he frequently got furious like eruptions, 'It's my work, my, my, my work. Do you understand, do you understand?' His rages were so intense and long that I felt like my shoulders were hold down firmly. He had been doing all the planning section's works by himself for years, and once confessed me, 'I know I forced your predecessor.' He had no private life with the hotel. When I couldn't bare, I visited the general manager, who then encouraged me. Nevertheless, my complaint of him and amount of drinking at home gradually increased. When I was in the breeze of Lake Hamana, I was most happy. In my spare time, I strolled around the coast line, and was already a 'karei-hunter (flatfish fisherman).' 'Again?,' saying a little bit annoyed my mother served our family with tasty cooking for my catches. Although I caught a 'makogarei' (most common flatfish in Japan) of over 40 cm in November, 1996, year by year the lake was being polluted with the number of fish decreasing. I remember my fisherman colleague of the hotel said, 'I rather want to escape from the lakeside.'
After our planning section moved to the general manager's office, he didn't stick up for me in front of my supervisor. My supervisor began to have our works all to himself again, before finally I had nothing to do except sitting for desk. I couldn't do my business with the other stuff, for he didn't allow me to make arrangements in case without him. I tried to help our banquet-hall-staffs, who were in the most cruel work condition, spending my business hour instead of the general manager's office. However, my supervisor said to me, 'Why did you do so? It looks as if I didn't offer you jobs, doesn't it! Did you ever consider my losing face?' His trembling monologue seemed like endless in our day time, empty, general manager's office. - A month later, I left the hotel, without saying good-bye.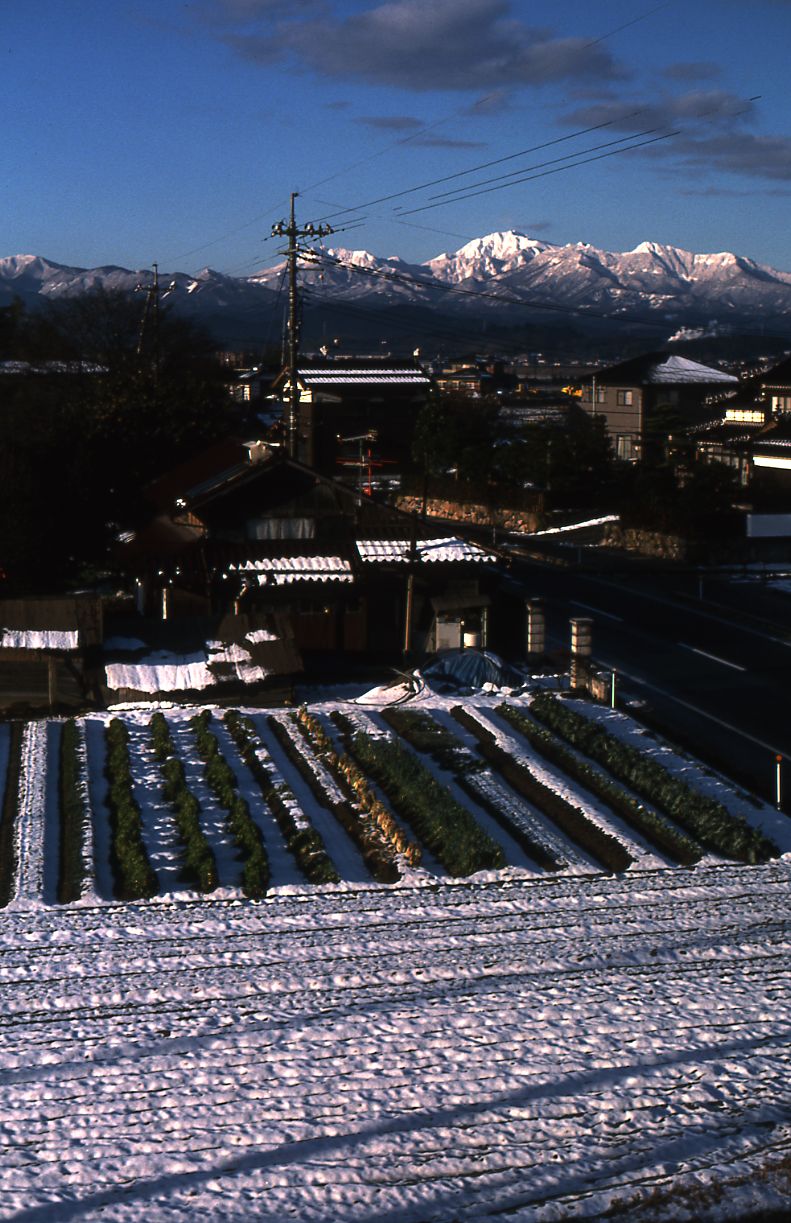 January, 2003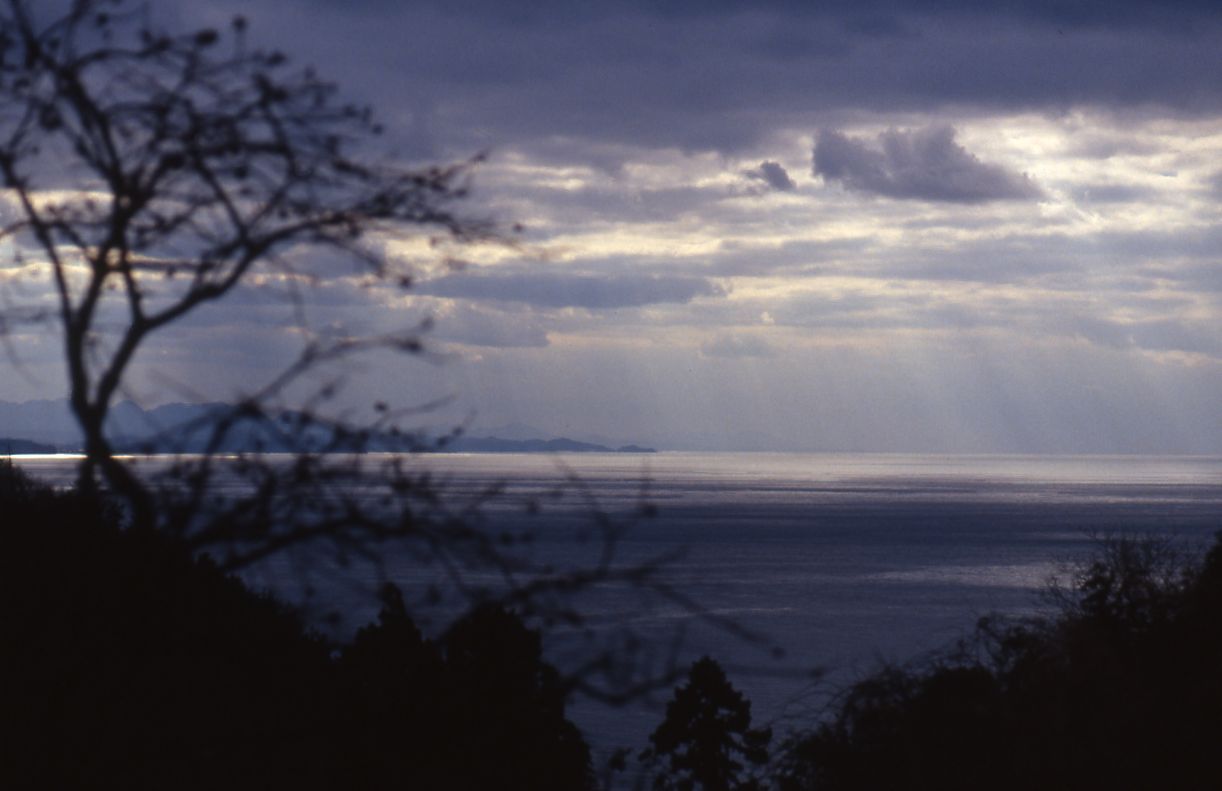 January, 2003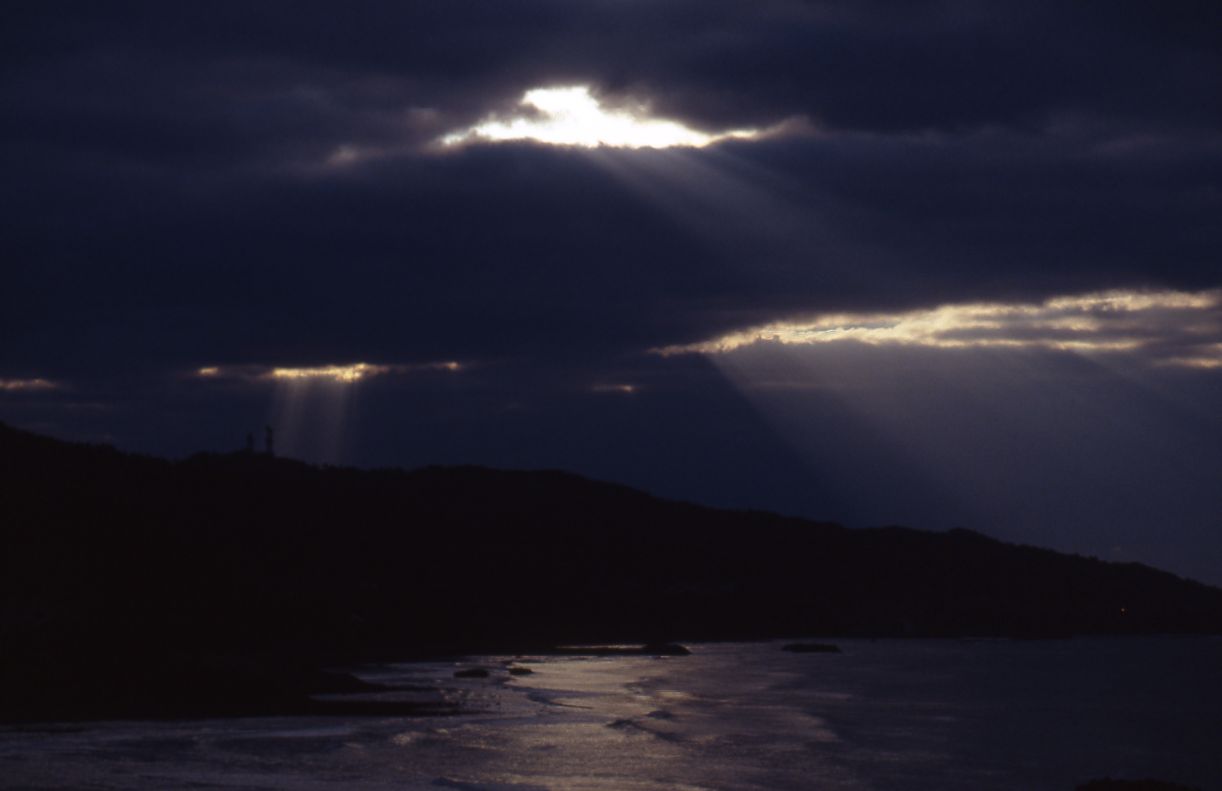 January, 2003
Still, I had to make living. I tentatively did guard, sanitation duties for buildings and hospitals dispatched by a staffing service company, where retired people were the majority staff. The work was so easy with irregular shift that I spent a lot of time at home. Next to me in the living room, my mother gave my gray guard uniform an ironing with sighs without saying anything. As for me, if I was use of serving public and could sustain my possible family, I wouldn't hesitate to continue. Being tempted to a regular employee, however, I was shocked with my low salary. If it would ever increase in future? Asked to my never-married, middle-aged, bald supervisor, he mumbled it wouldn't. Speaking this to my old-age guard partner, 'Here is not the place promising man comes. Here is the place retired person kills time. You know, how expensive our dispatching fees are? We are awfully squeezed by our company managements!' His clear voice echoed in the empty building late at night. At my very end in this company, my supervisor came all the way to me; 'Remember, whenever you can come back,' he tapped me on the shoulder.
January, 2003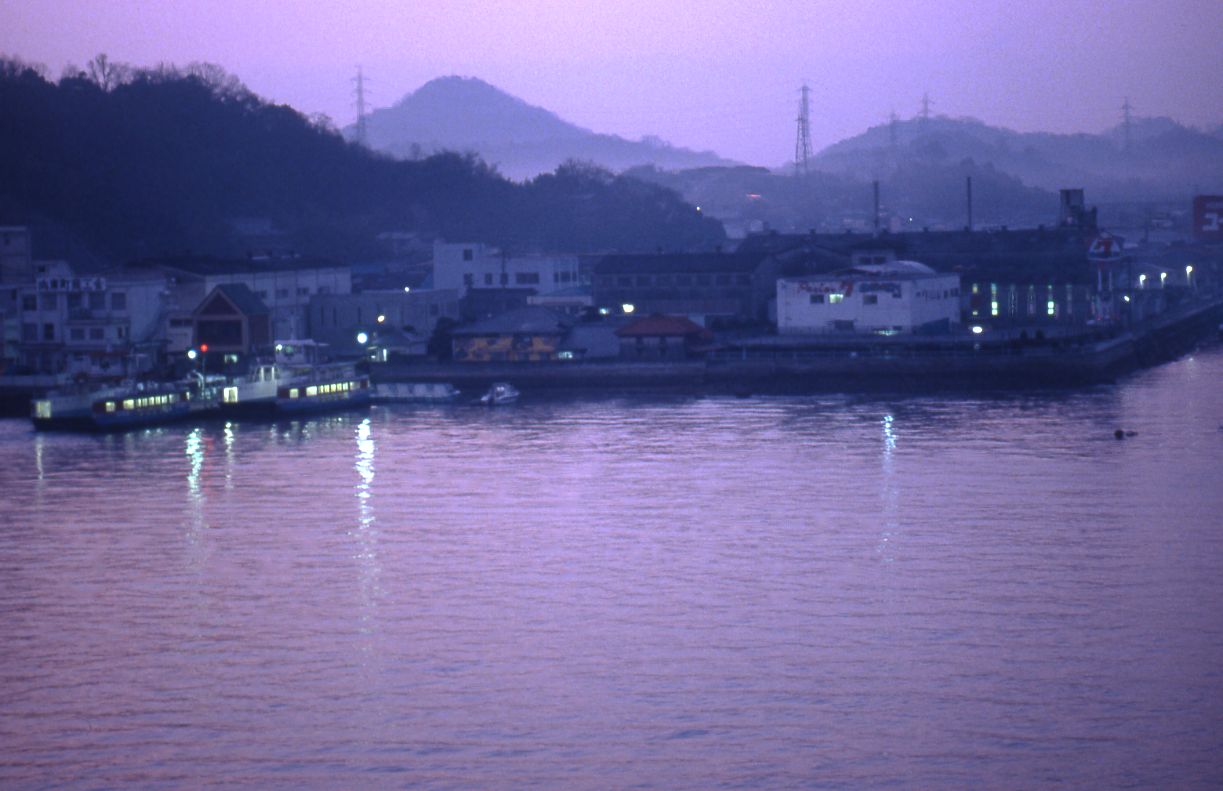 January, 2003