'If only spring comes,,. if only spring comes,,,,,,' my mother being ill in bed was always speaking so.
Spring is the season of start for Japanese people, however, it became also the season of separation for me. I remember the day my father unusually approached me at home and whispered into my ear. Our family doctor confined him that my mother had terminal cancer from her intestine and her life would be about 5 months. It was September, 1997, and I just turned 36 moving to a printing company from the staffing service company in Hamamatsu.
I couldn't understand immediately what ever he was telling about at all; she was lively right now and in good health at the age of 63, she looked a little bit depressed recently though. She was rather concerned about a recurrence of her 72-year-old husband's cancer. Of all things, she has intestine cancer just the same as him? To have bowl movements, her enlarged intestine cancer had to be removed; her hospitalisation was immediately arranged with HAMAMATSU MEDICAL CENTRE, which is a representative general hospital in Hamamatsu area. As for me, I had to establish my position as a director of the creative team during a probation in a traditional printing company.
Our family were summoned by HAMAMATSU MEDICAL CENTRE to have an informed consent. No sooner had I appeared the internal medicine ward than a doctor called me. 'Are you her son?,' he was a young intern and led me to behind a nurse station only with him. He gazed at me with demolished eyes standing each other, 'Your mother's life is 5 months. Her intestine cancer has already spread into the lungs, esophagus, and especially the liver. I am afraid there are no means to rescue her.' 'Aren't there really anything?,' I confirmed. 'We recommend that she spend her rest of life calmly, so I will tell a white lie to her and your family in the following explanatory meeting. Do you agree to this policy? Your father looks so deeply confused that I wanted someone else to tell the truth.'
All our family were walking in a passage to a meeting room from her sickroom. We had no words, but I got held her shoulder with my arm for the first time in my life. The way the hospital offered was to have an intensive attack of anticancer drug to the liver cancer by putting special tubes into the blood vessels. The scheduled surgeon was the one who had operated my father as we asked. The intern secretly told me, 'We are trying to prolong her life. A little bit time might be, but not twice.' I , then, asked him to use MARUYAMA VACCINE immediately, but the hospital rejected denying the effect of vaccines to cancer. In the end, with my father and sister, I decided for her natural methods of remedy, including vaccines, believing in a miracle.
Without the tubes arrangement, her intestine operation was carried out on 24 October, 1997. She believed that all her problem has removed. Upon leaving the hospital, she gave presents of her recovery to her wide friends. My father began driving her to and from a nearby clinic which complied they inject MARUYAMA and HASEMI VACCINE regularly. However, for his nagging and anger, I seriously searched for an apartment for her quality of life.
When I fished a 'makogarei' of over 40 cm in November and cooked myself, she didn't show me an appetite. I remember the backbone of the flatfish was bent. Then I remember she said she couldn't walk over 100m today. In December, she no longer could bring herself to my father's car in garage; nurses began taking a way to come to injection. The younger sister stood in kitchen and gave every meal for family instead of my mother. Meanwhile, my employer, the managing director, offered me far less than half of the salary advertised without any bonus, while paying around half of the salary advertised in my 3 months probation to comple a batch of works. To this time, however, my mother listened to my story and said, 'You should stop such a company.' Actually, this company dissolved itself 5 years later, closing its long history.
When a new year began, she even phoned her friend of childhood, a retired salesman of CHUBU PRINTING with which I had an interview, and confirmed the situation of the company for me. She ate a couple of 'ozoni' (traditional rice cake soup for new year) but no less than half of her fist. But, she soon couldn't join our dinner table with difficulty of having her legs move. Upon my entering the largest printing group companies in Hamamatsu, she allowed me to work as hard as possible. However, I remember she muttered, 'Ah, finally a printing company person.' Later that month, on the rental bed of a care service she said, 'My friend travelled a cold Japan area in winter told the cold season's travel to the cold place is not much fun.' She wanted to trip when spring comes.
As her painful coughs became continual, her weight lost but stomach enlarged for swelling liver. It was the latter February that I witnessed she couldn't move anymore to the portable toilet beside her bed. She requested my sister to buy paper nappies. I already made it a rule to have dinner with her getting up to sit on bed and watching at my eating and drinking. The next morning I drank a bottle of red wine for making laugh, she screamed calling me. Her back and bed were full of her waste; she has been waiting until I get up, and asked me for immediate hospitalisation. She intensely begged me for staying with her for the very first time. In the same day in a nearby hospital, a young doctor in front of her who is on stretcher said loudly, 'Your life is 1 week,' as if towards a thing without ability to feel, as if not human beings. 'What? What ever are you saying?,' she got furious, and then the doctor got more furious than her, 'Shut up! I'm a doctor,' as if he was an absolute kid.
Her stomach was already like a beer barrel while the liver cancer was still developing. But with having the normal conversation ability she continued to want a life. Having been asked late at night, one of my aunt and I got her up and I brushed her hair. 'Are you comfortable?,' asked I. 'Setsunai,' murmured she with closed eyes. The next day, she fell in a half coma. Reaching there, I spoke to her, 'Mother, it is cloudy today, all right? So, everyone is sleepy, eh?' She nodded little by little, and then soon asked us to close the curtain. When the ECG wave was becoming flat, we all cried, 'Mother! Mother!' again and again. She nodded again and again, but soon become not to respond and then a moment showed painful face. After that her pain never appeared. It was the evening on 5 March, 1998. She was just before 64. Leaving the hospital with her, a spring drizzle was falling.
Later, I found the childish physician in charge of my mother was in HAMAMATSU MEDICAL CENTRE before the nearby hospital was closed for bankruptcy. In April, 1998, I was summoned by a doctor of circulatory organ in HAMAMATSU MEDICAL CENTRE, because my father has been suffering from aneurysms for years. He suggested having an operation to my father then to me, even though it had life risk. 'It is the situation whenever the aneurysms could burst and it almost means death. If he didn't have now, there should be no chance of successful operation,' he said. My sister and I tried to persuade my father, though he was reluctant to listen to and always said that he wouldn't take. He became completely downhearted after his wife's death. I remember he gave me a ride with his car to a car shop when I bought '97 SUBARU LEGACY WAGON 250T in October, 1998; the nagging father was incredibly quiet looking at my new car from the inside of the office.
The left half of his body gradually became numbness and disabled. One day of his monthly checkup, another problem was found. His function of kidneys was extremely weakened, and he was caught on to an urgent hospitalisation. Every damage was related with each other. When I ran to him in the intensive care unit (ICU), he looked well but relieved. Upon this matter, he finally decided to undergo the operation. In late November, 1999, he got a checkup hospitalisation for the surgery including MRI; the MRI was also life-risking for him having aneurysms and forced immediate and permanent artificial dialysis. During that time, my father and I got informed consent and also the operation date, 24 January, 2000. About 10 days after leaving the hospital, however, a part of his forearm began swelling until as large as child's fist.
'I wonder something was wrong with the MRI procedure,' he calmly said to me. I soon brought him to the doctor of circulatory organ. Even though my farher posed over and over again when walking in the hospital to and from the consultation room, I couldn't carry him on my back; because he used to do over-actions. But I was wrong; I want carry him that time.
After we sat on a poor and cold bench all the morning, the doctor appeared and told us it was no problem. Then, we ate a bit late lunch together in the restaurant of the hospital. On the way to the parking, glancing at children in a tall car, he was caught by a big planter and about to fall down. 'Father, do you want your grandchildren?' 'Ahahaha! My grandchildren?,' he laughed. Then I said, 'Given that Japanese women awfully changed these days, it may as well stay single.' 'Maybe right,' the old virtue man agreed with the 38-year-old single man.
The next morning, I think, he collapsed on 24 December; his breast aneurysm burst. He was again in the ICU, and before the emergency operation, which should be taken place one month later. He struggled in pain but could understand what we spoke to him. 'This Is A Gamble! We are taking a chance on this surgery! Do you understand?,' in excitement one of the heart cardiac surgeons told me.
At that time, I was in charge of the competition for the '00 HAMAMATSU FESTIVAL Posters, and the due date was approaching. While we were not allowed near him for preparation for the operation, outside of the ICU I directed on my cell phone a specific visual concept to my colleague designer whom I trusted. However, later I realised he had made the presentation poster in his own way; what I killed myself was mercilessly killed in vain; we lost the competition.
The moment my father on stretcher carried out of the ICU saw my sister and me, he showed gladness obviously. His face was pale. In the elevator with full of people to the operating room, he tried to say to my sister and me, 'pain, pain,,,,' I talked to him, 'It is all right, it is all right, father.... father, you can't die without seeing your grandchild's face! I promised to, didn't I? You can't die! All right?' He nodded little by little quickly. At the same time, I remember, my sister also had a conversation. He has looked a little bit relieved. When the operation had began in the afternoon, 24 December, finished, was already 25 December. The chief cardiac surgeon told us the operation was successful. While the anaesthesia was working, we were allowed home.
The next morning his unconscious has continued, but the doctor who excited yesterday said that when he called him around 5 am he responded. We were waiting for his recovering consciousness talking to him. Even when anaesthesia should be completely over, he was not back. The doctor said he shouldn't be able to hear anything. But, who knows? I continued to talk to him,'Father, you can't die yet.' The chief doctor never appeared in ICU, while I reported the process of THE EMPEROR CUP (the soccer tournament for new year's day) to my father, who loved watching sports on TV and looked forward to the winner of the soccer tournament. I stayed several night on a bench outside the ICU, because my absence when he became aware was my fault. I knew he has been fighting.
When I reported YOKOHAMA FLUGELS, which was to be dissolved for bankruptcy, first won the cup on 1 January, 2000, my father was in a further critical condition. The next day evening, when his ECG wave became desperate, I spoke to him, 'Father, you have done hard work for us. Now, you don't have to anymore. You can let you go. Thank you, father. I was happy with you.' Soon, his ECG wave was completely flat. He was 74.
Soon after my father's death, I began taking lessons of the alto saxophone for the first time, but only thing I could do was to become happy having my new family. But my mother was so perfect in respond to the very Japanese husband that I couldn't go with any single Japanese female today. Yet I couldn't understand why my father had to reach death even 1 year after.
The cause of his death was the multi organs failure (MOF). I enquired when and how it had occurred to the operation team of heart cardiac surgeons several times, but I couldn't get an understandable answer. They explained that MOF is a common result in such a case so they couldn't specify the cause. However, considered their attitude to patients like that to the things, not to the human beings, with lacking communication ability, I wonder something was wrong with them in the series of procedure.
But this problem of without humans' feeling is not only a medical site's. Like I couldn't convey what I want to the colleague designer, many Japanese people become not to understand between not only the lines but voices. I have never given languages a thought as Japanese as a matter of fact, though I have to admit as a copywriter Japanese language can't reach them but 'katakana' words and Japanese English.
The age changed, but the Japanese society didn't; the new thought came, but the old system remained. Without parents without marriage, I had no reasons of living in Hamamatsu. Fish were no longer there for me. Neither should be in any other cities of Japan. Finally, I quit the CHUBU PRINTING with which I have no future in 2002 and liquidated my property of Japan in 2003. I couldn't bring a deadlock to an end in Japan by 42, so I moved to the English world in which and by which I will change Japanese people. I may be under the obsession of thinking I am rather easy to live in English world, though surely I am finding much of between the lines here.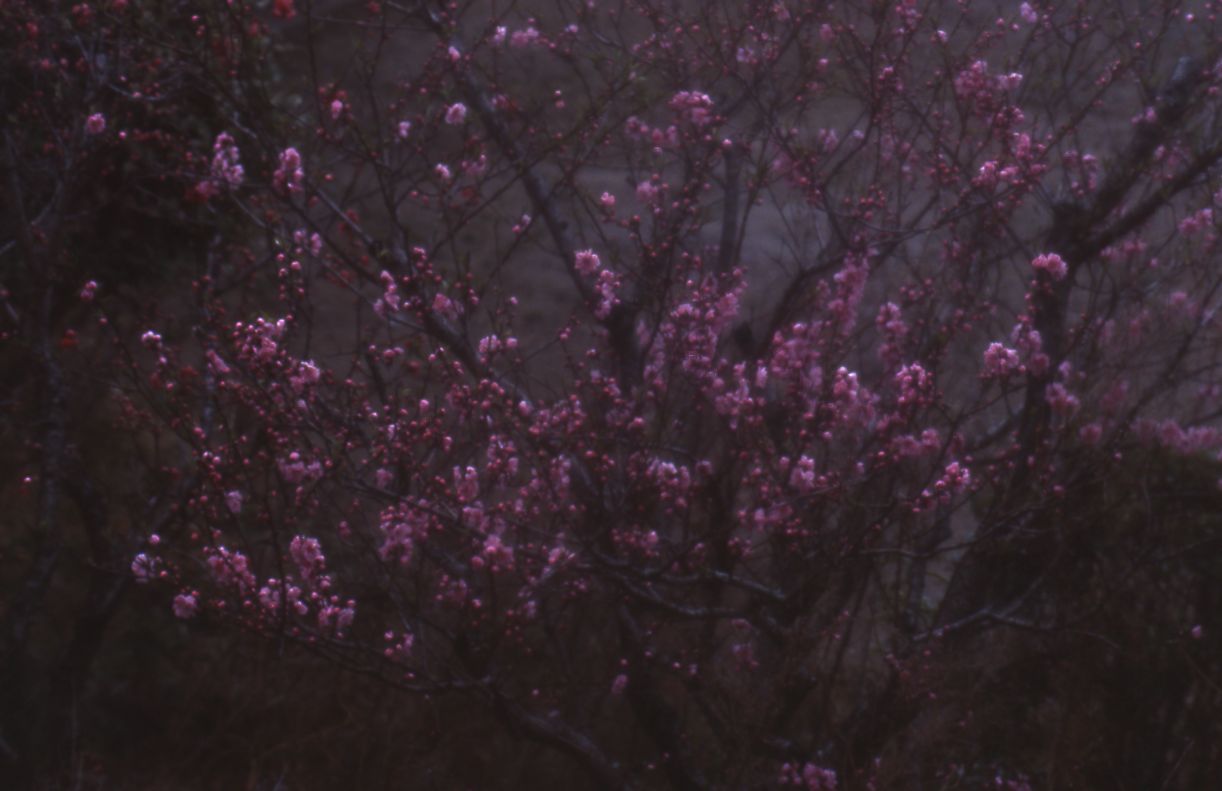 March, 2003